Your Colors are Showing
Submitted: Oct. 21, 2021, 3:57 p.m.
By: Jason Baker, Curator
Nothing beats a stroll through the Garden on a cool fall day. From the blazing reds and oranges of the maples, to the intense yellows of the ash trees, the colors just can't be beat. The only problem is, they don't last forever. So get on up here before the leaves all hit the ground.
Hot Wings® Maple (Acer tataricum 'GarAnn')
Not only do the leaves turn bright red, but the samaras do as well. Find these trees in the Amphitheatre and see for yourself!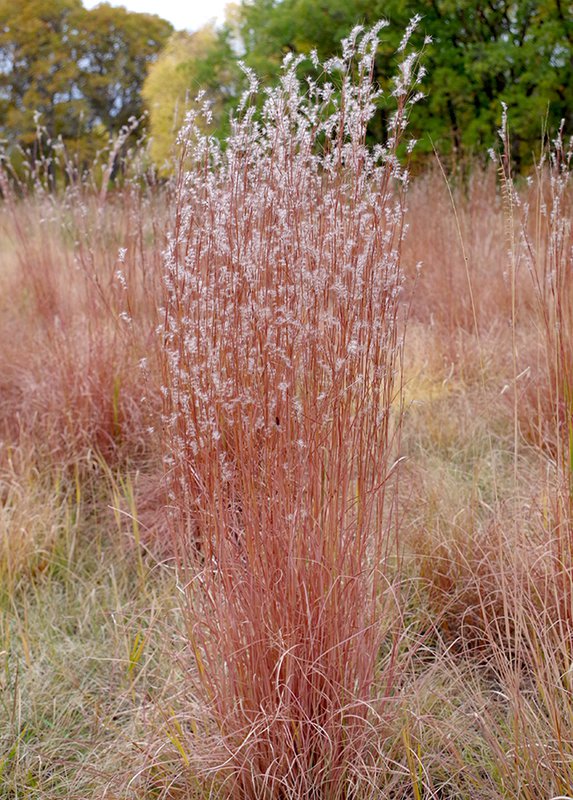 Little Bluestem (Schizachyrium scoparium)
This handsome grass is making a statement in the Wildflower Meadow.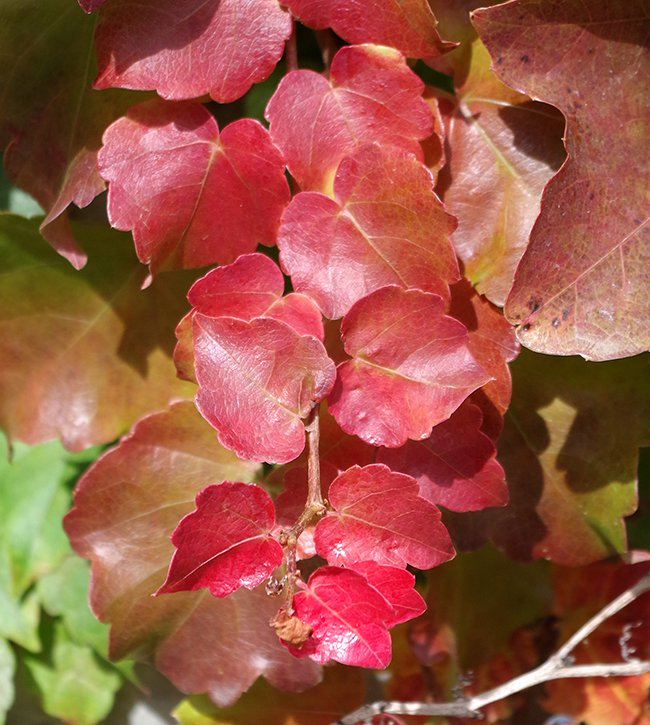 Boston Ivy (Parthenocissus tricuspidata)
Not a true ivy, this grape relative can be found growing on the fence in the Amphitheatre.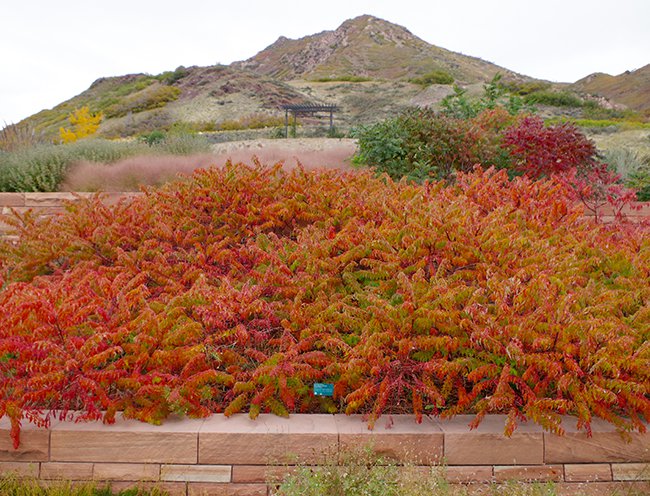 Cut-leaf Smooth Sumac (Rhus glabra 'Laciniata')
What a backdrop! This brilliant shrub is lighting up the hillside in the Water Conservation Garden.
Bigtooth Maple (Acer grandidentatum)
Last but not least, our own native Bigtooth Maple produces some of the best fall colors around.

There are still spots open for BOOtanical. Reserve yours today!
---
Photos by Jason W. Baker