Winter or Spring?
Submitted: Feb. 10, 2022, 1:25 p.m.
By: Heidi Simper, Assistant Curator of Plant Records
The weather seems to be getting warmer without a storm in the forecast. Is this the end of winter? The Garden seems to think so. Check out what's starting to come alive.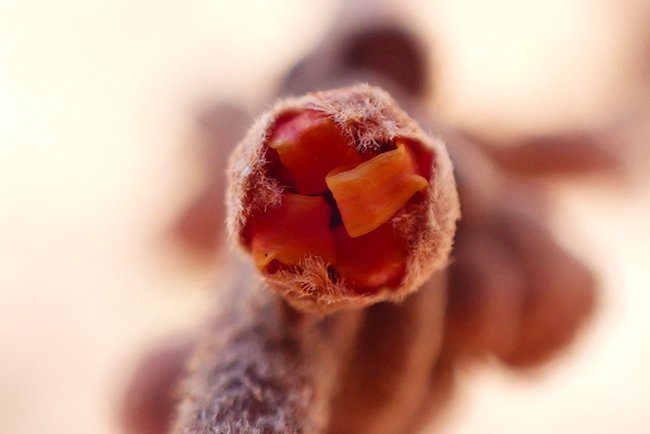 Witch Hazel (Hamamelis intermedia 'Primavera')
This is one of the earliest bloomers in the Garden and you can see the buds are just starting to open, revealing the flower petals that are about to unfurl.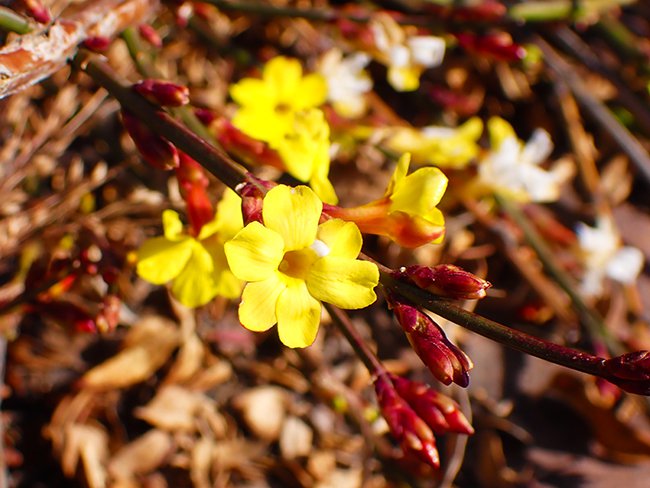 Winter Jasmine (Jasminum nudiflorum)
These flowers are open for 'bees'-ness! They may be waiting a while for customers though, since pollinators are still sleeping off the winter.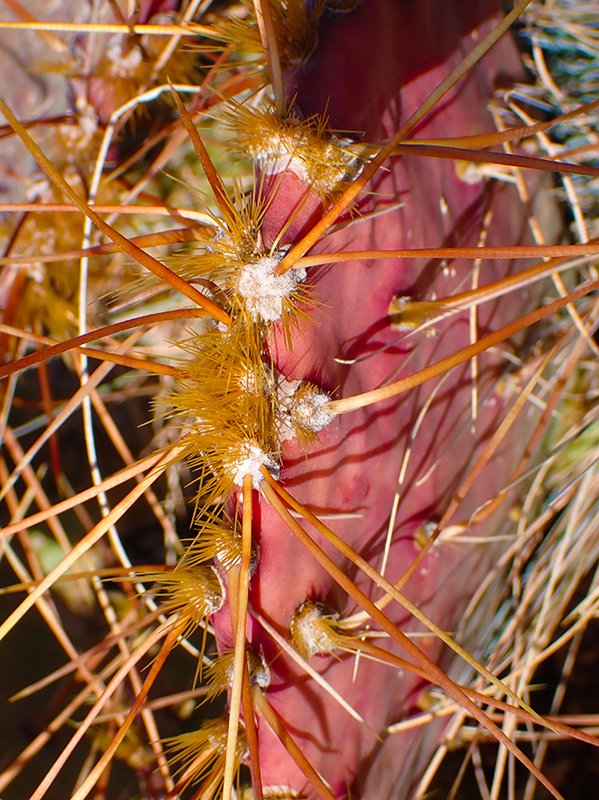 Tulip Pricklypear (Opuntia phaeacantha)
Pricklypears have two different types of spine defenses, the longer thicker ones you see are spines much like other cacti have. The smaller thinner spines are called glochids and are unique to the Opuntia genus. You might think the large spines are the ones you want to avoid, however, the glochids cause the most nuisance because they fall off when barely touched and will imbed themselves in your skin.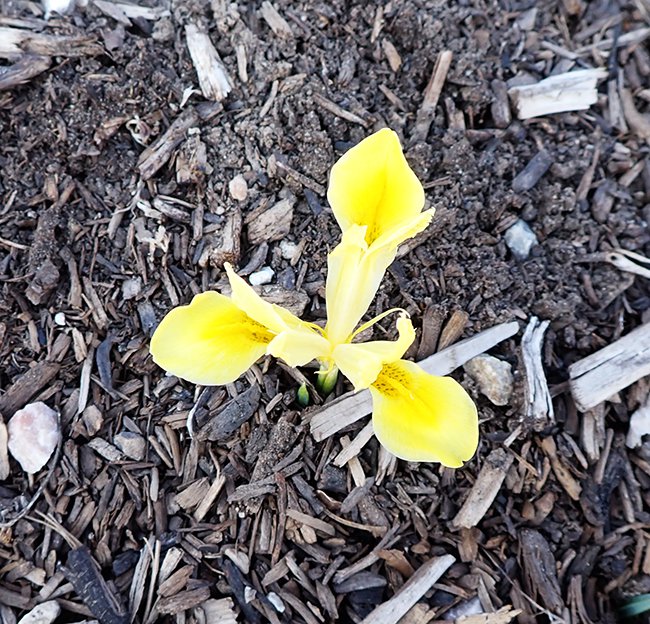 Miniature Iris (Iris danfordiae)
The first Iris to bloom!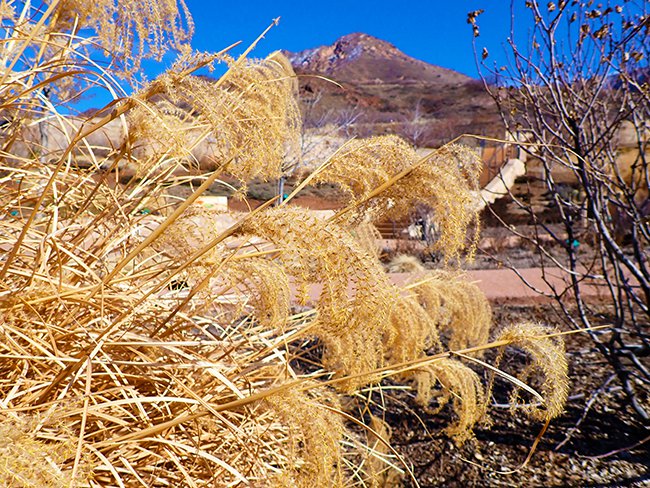 Silver Grass (Miscanthus sinensis 'Gracillimus')
This picture doesn't do it justice, but when the sun is shining, this whole plant appears to be glowing.

It might not be officially spring yet but the weather is perfect for a stroll in the Garden. Hope to see you soon!
---

Photos by, Heidi M. Simper