Summertime Splendor
Submitted: July 13, 2023, 12:58 p.m.
By: Jason Baker, Curator
The heat is on! We're supposed to reach the hottest days of the year this week, but our plants don't seem to mind. They are putting on a show despite the threat of triple digit temperatures.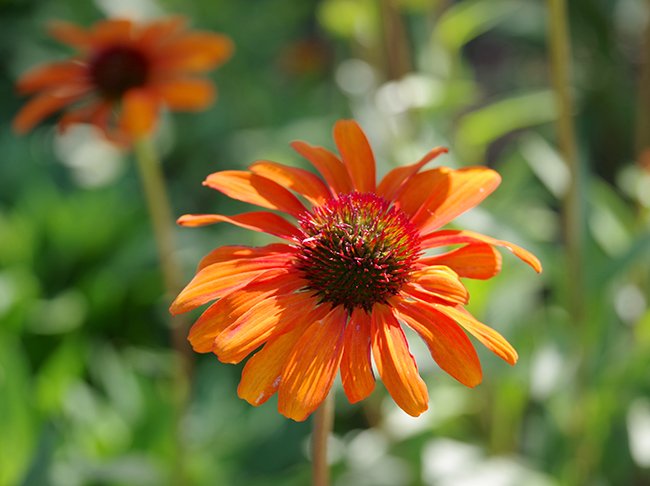 Sombrero® Adobe Orange Coneflower (Echinacea x purpurea 'Balsomador')
This coneflower is a new variety here at Red Butte. You can find them blooming in the newly redesigned south bed of the Courtyard.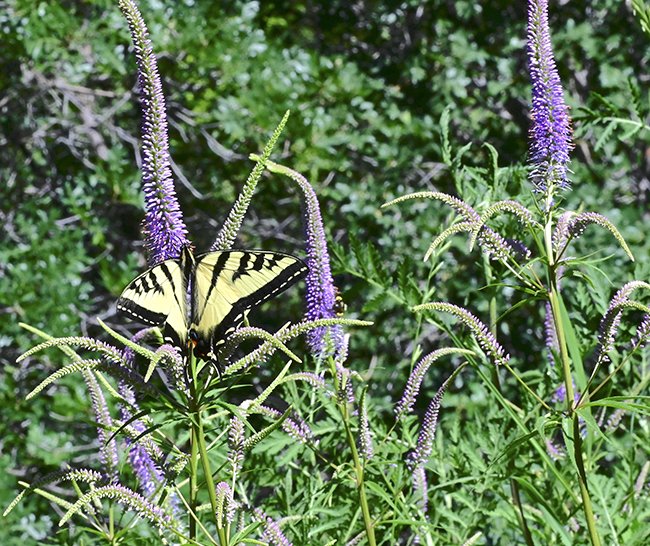 Swallowtail Butterfly Feeding on Bowman's Root (Veronicastrum virginicum 'Fascination')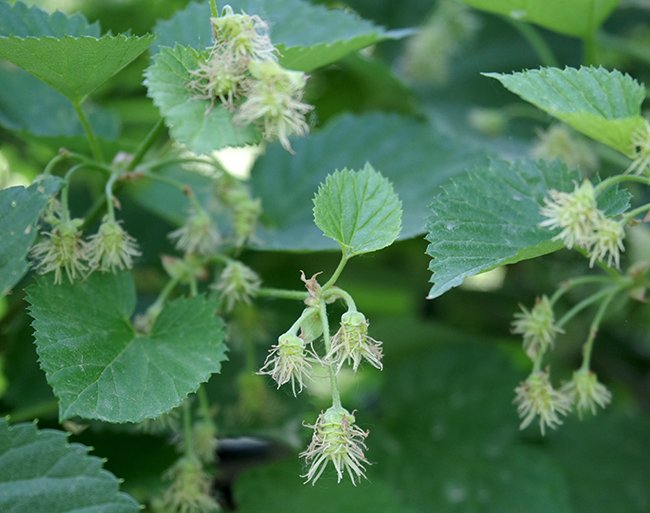 Common Hops (Humulus lupulus)
Hops is not only a major ingredient in beer making, it is also a nice plant to grow on a trellis or wire fence. Pictured here are the pistillate flowers that will form into the papery fruits used by brewmasters in the beer making process.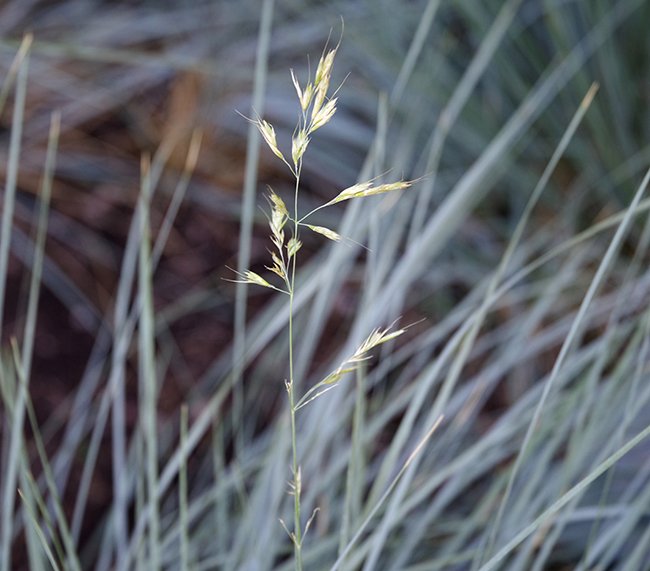 Sapphire Fountain™ Blue Oat Grass (Helictotrichon sempervirens 'Saphirsprudel')
Summer is the time when grasses begin to bloom. The flowers of this beautiful grass bloom in summer and once pollinated the heads remain attractive through fall.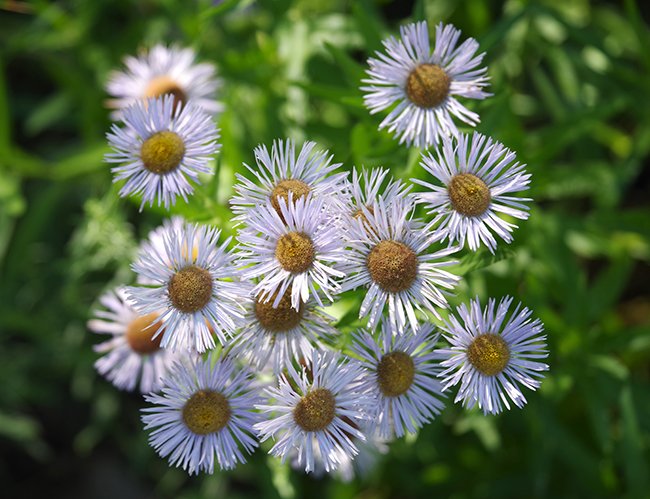 Aspen Fleabane (Erigeron speciosus)
This beautiful Utah native loves to grow in the shade as an understory to tall trees.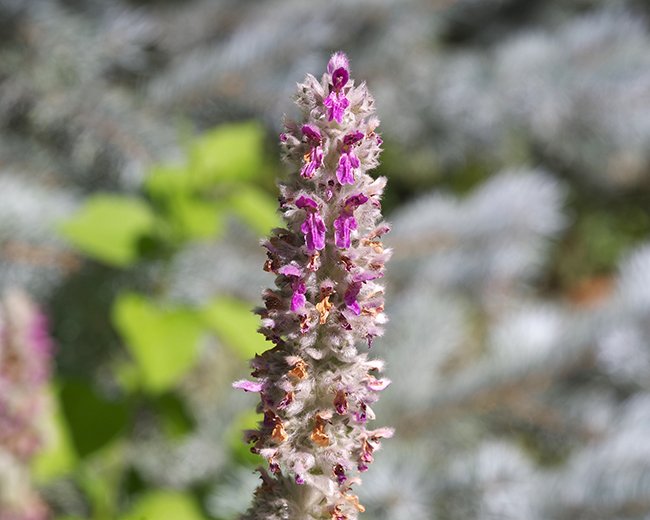 Silver Carpet Lamb's Ear (Stachys byzantina 'Silver Carpet')
Lamb's Ear is grown for it's incredibly soft, gray foliage, but did you know it also produces attractive pinkish purple flowers?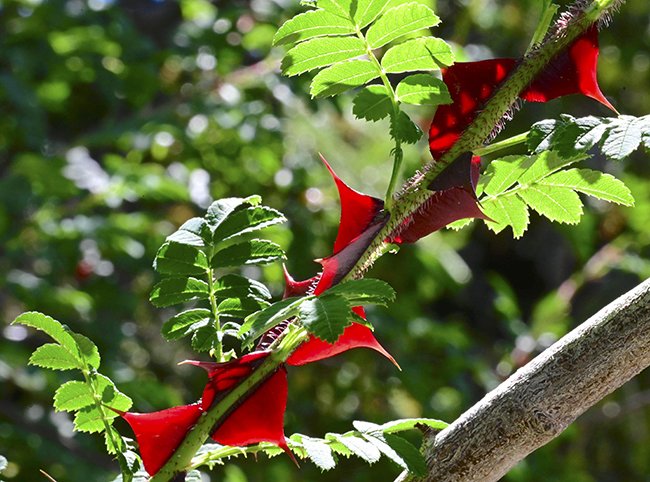 Wingthorn Rose (Rosa sericea ssp. omiensis f. pteracantha)
Most roses are grown for their flowers, but Wingthorn Rose is grown for it's unique prickles that are quite stunning when backlit.
The Garden is a great place to escape the heat. We have plenty of water filling stations around the Garden to keep you hydrated and enough shady areas to accommodate everyone.
Photos by Glenn Eurick and Jason W. Baker