Spring has Sprung.
Submitted: March 28, 2022, 3:58 p.m.
By: Heidi Simper, Assistant Curator of Plant Records
The Garden is starting to look a lot like spring with bulbs stealing the show. Come see what's popping out of the ground.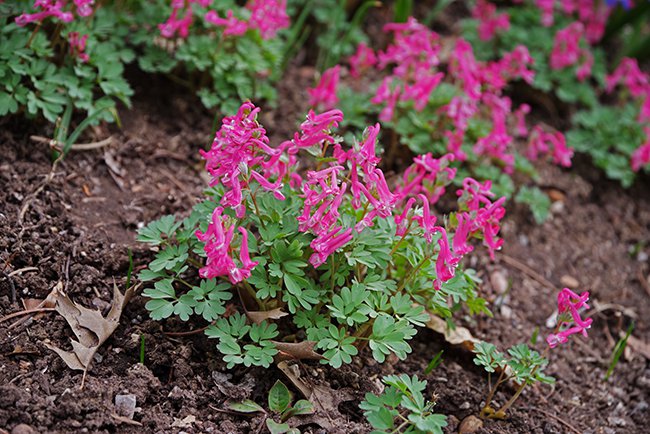 Corydalis (Corydalis solida 'Beth Evans')
Although small, you can't miss this vibrant beauty as you enter the Garden. It is planted around the Oak Sculpture.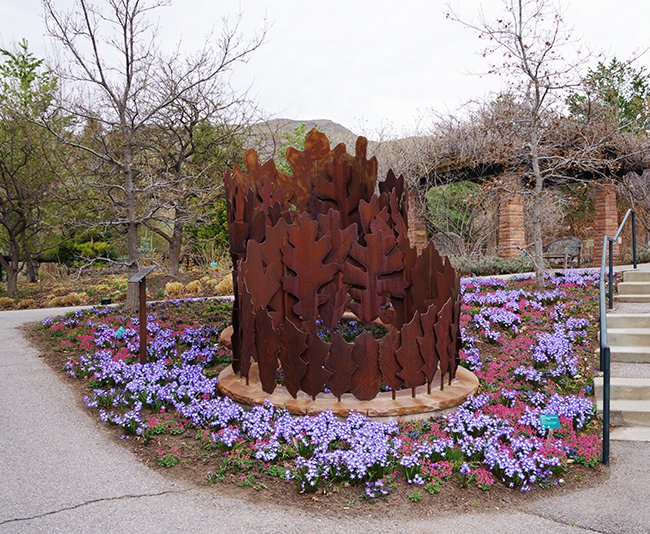 Oak Sculpture
The Oak Sculpture looks stunning this time of year.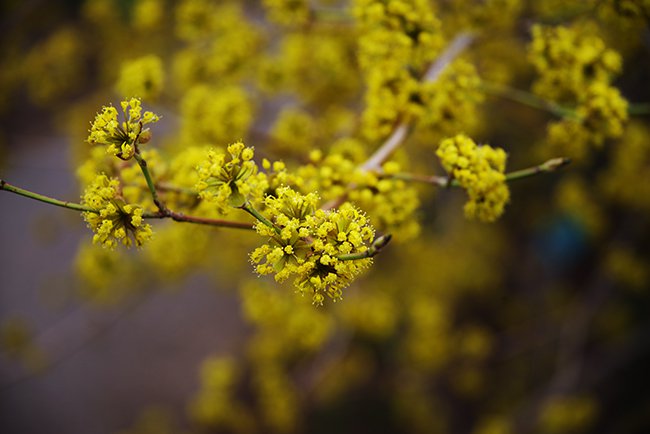 Cornelian Cherry (Cornus mas)
This floriferous tree can be seen in the Courtyard.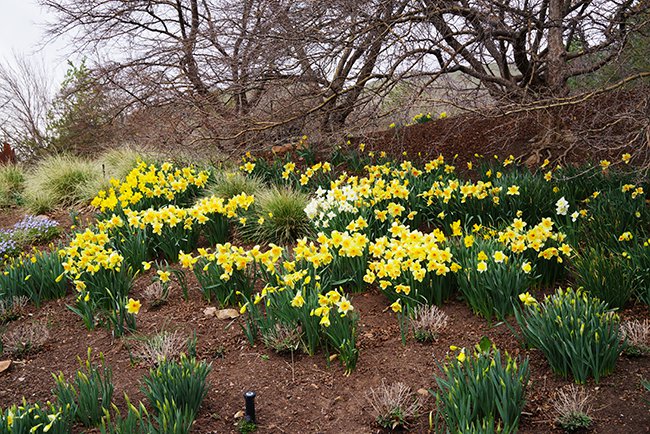 Daffodil (Narcissus)
We have many different Daffodil cultivars. Come see how many you can find.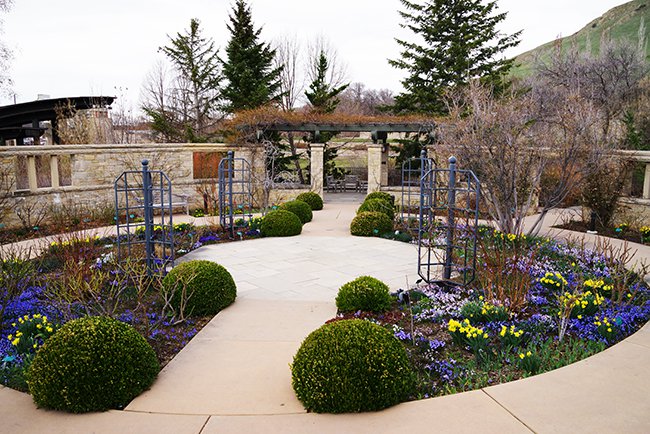 Rose Garden
The Rose Garden has come to life! Come see all the different types of bulbs blooming.

Every day holds something new to see. Come watch the Garden come to life with color.
---
Photos by, Heidi M. Simper