Soon to be Summer.
Submitted: June 16, 2021, 11:44 a.m.
By: Heidi Simper, Assistant Curator of Plant Records
School is out and the heat feels like we're in the middle of summer, but it hasn't even started yet! Come enjoy the final few days of spring. Be sure to stop by the Sprout House roof and see if you can spot the following flowers.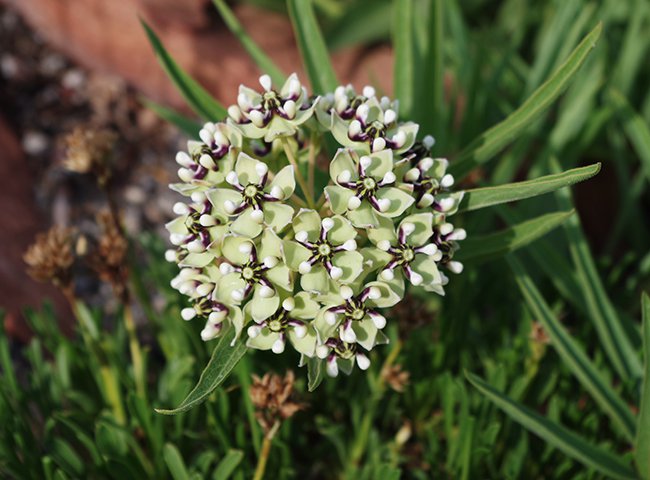 Spider Milkweed (Asclepias asperula)
This is a low growing and sprawling Milkweed with a large flower.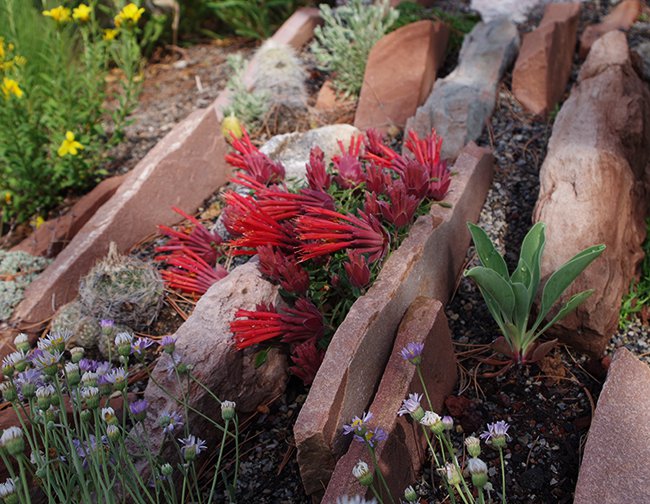 Hummingbird Trumpet Mint (Monardella macrantha 'Marian Sampson')
A very low grower that attracts hummingbirds because of their tubular flowers.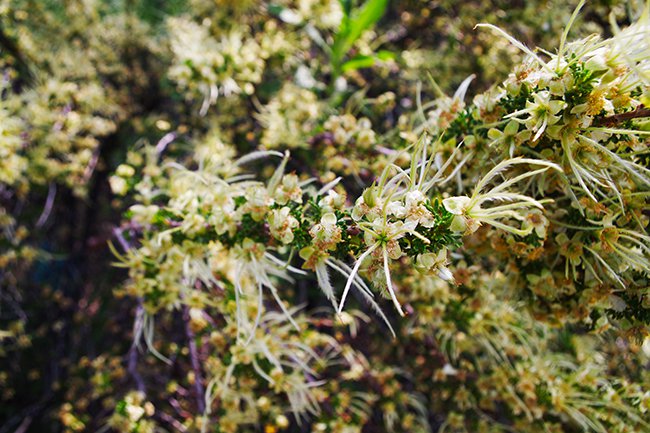 Cliff Rose (Purshia mexicana)
The long fuzzy strings you see are the developing seeds that will fly away with the wind. They give the whole shrub a glowing appearance when lit by the sun.
Copper Spine Prickly Pear (Opuntia littoralis var. martiniana)
'Bee' like this Bee and come bathe in the beauty of these bright yellow, large flowers.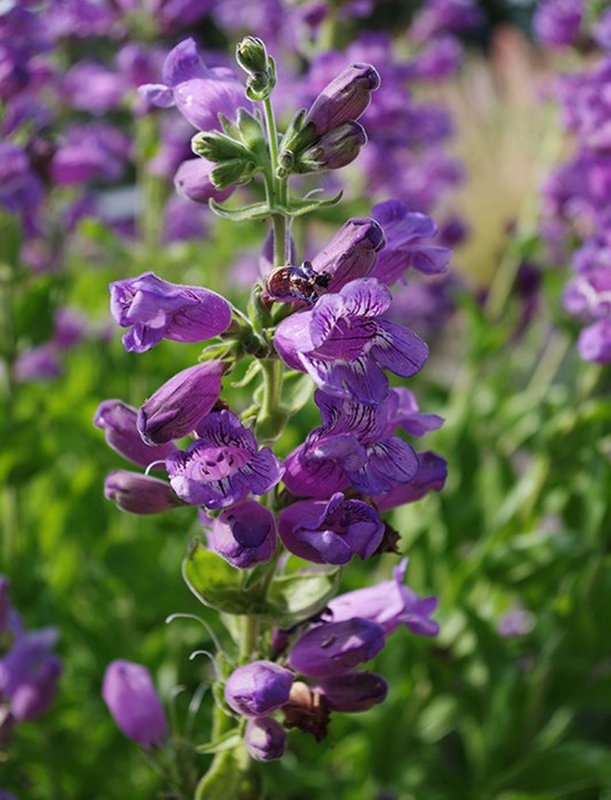 Showy Beardtongue (Penstemon cobaea)
These large flowers are pollinated by Bumble Bees.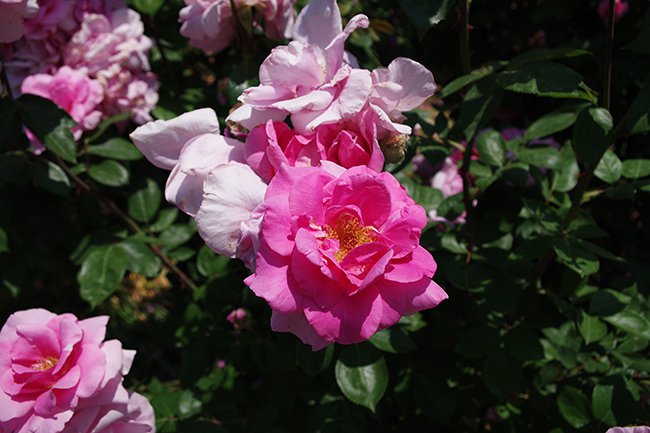 Earth Song Rose (Rosa 'Earth Song')
Roses are going off right now! Make sure to stop and smell the Rose Garden.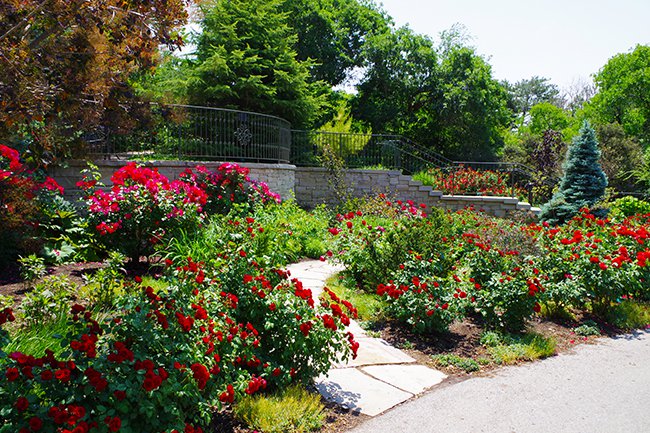 Rose Garden Red Garden
In case you don't believe the Roses are exploding, here is a glimpse of their glory.

Don't let the final days of spring pass you by without visiting the Garden.
---
Photos By, Heidi M. Simper