Signs of Spring?
Submitted: March 30, 2023, 12:30 p.m.
By: Jason Baker, Curator
Nature is giving us mixed signals. The first day of spring was on Monday the 20th, and we've been given multiple snow storms that have dropped several inches of snow each...and as I write this, it is currently snowing.
Regardless of the snow, there are plants in the Garden that are doing their best to bloom.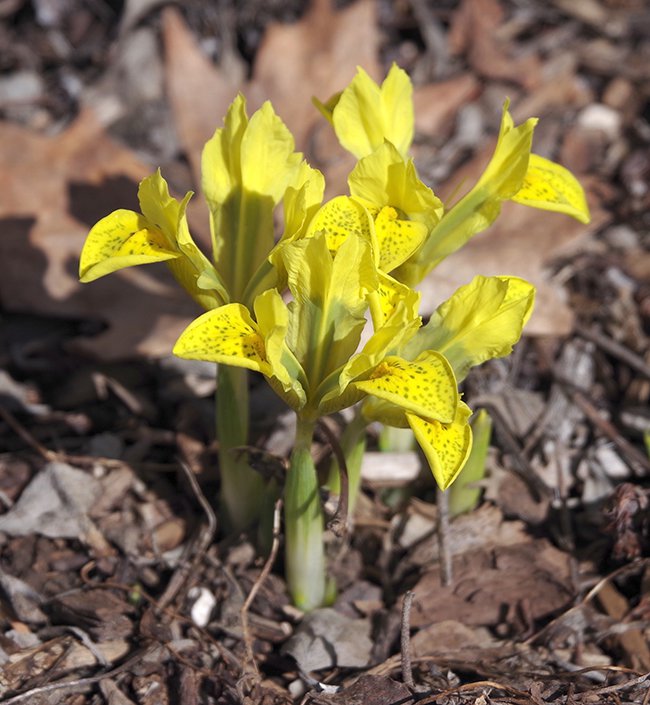 Sunshine Reticulated Iris (Iris reticulata 'Sunshine')
When there isn't snow, you can see these dainty little beauties popping up in the Water Saver Terrace of the Water Conservation Garden.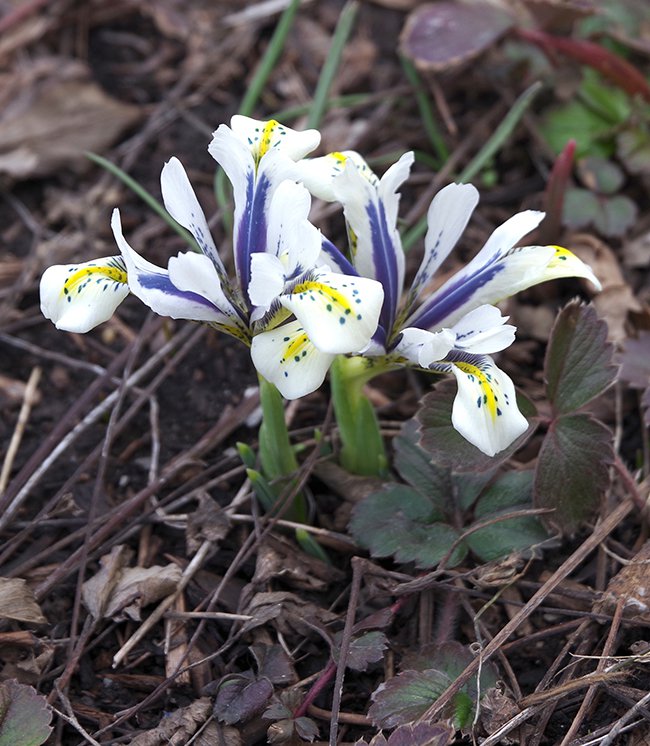 Eye Catcher Reticulated Iris (Iris reticulata 'Eye Catcher')
I love the contrast between the white, yellow, and purple on the petals.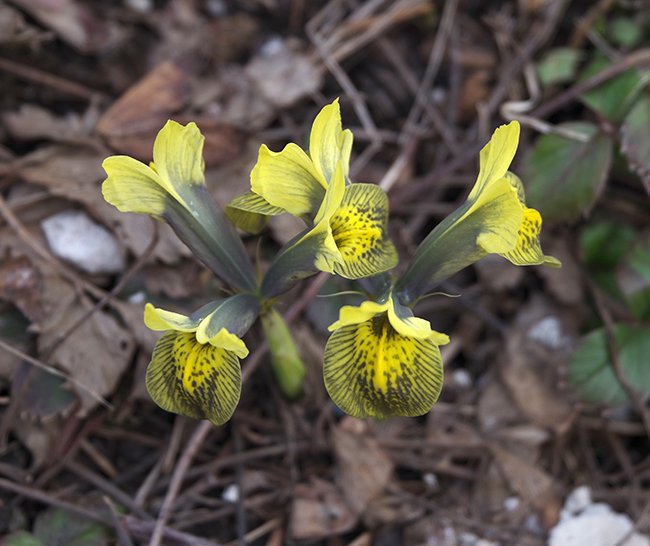 Katharine Hodgkins Reticulated Iris (Iris histrioides 'Katharine Hodgkins')
This is a weird and unique sport of the normally soft purple form of Katharine Hodgkins Reticulated Iris. Click HERE to see its typical form.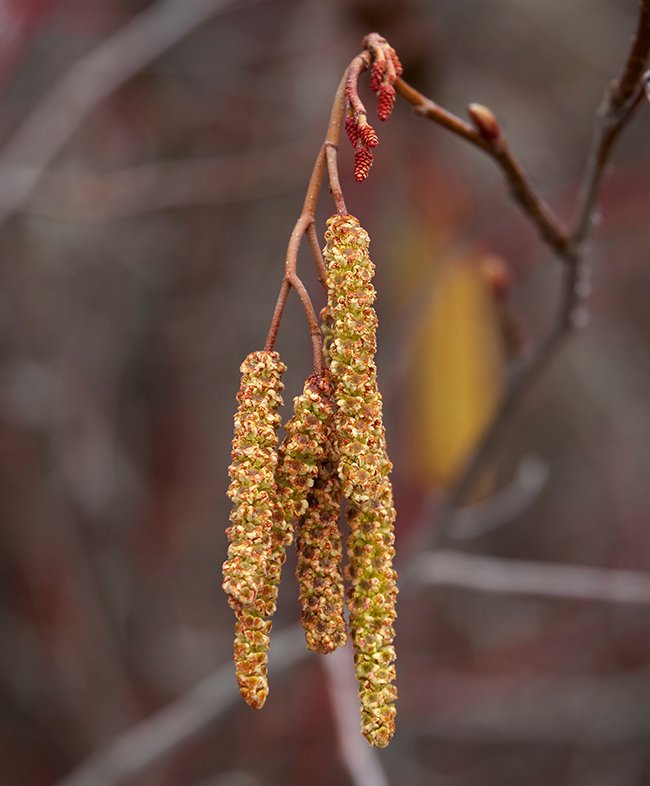 Gray Alder (Alnus incana)
These pendulous structures on this Utah native are flower structures called catkins. The lower brown and yellow ones are the staminate (pollen-producing) flowers, and the very small, red ones at the top of the branch are the pistillate (seed-producing) flowers.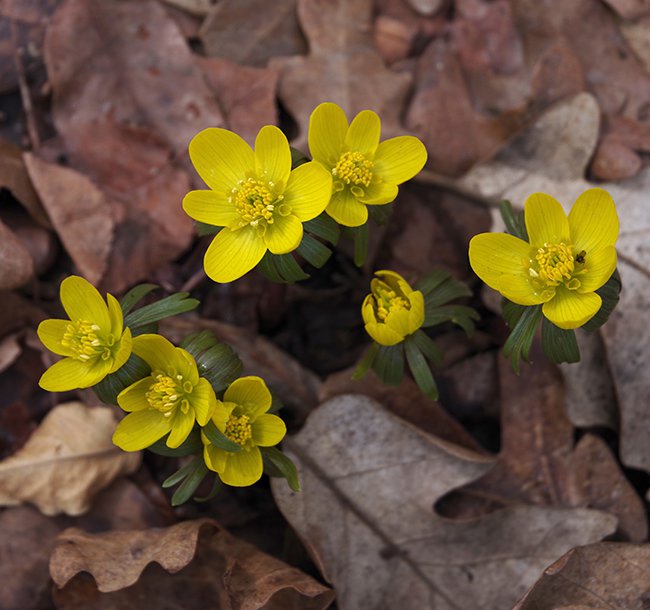 Winter Aconite (Eranthis hyemalis)
Look for these little buttercup beauties on the upper Floral Walk and in the Medicinal Garden.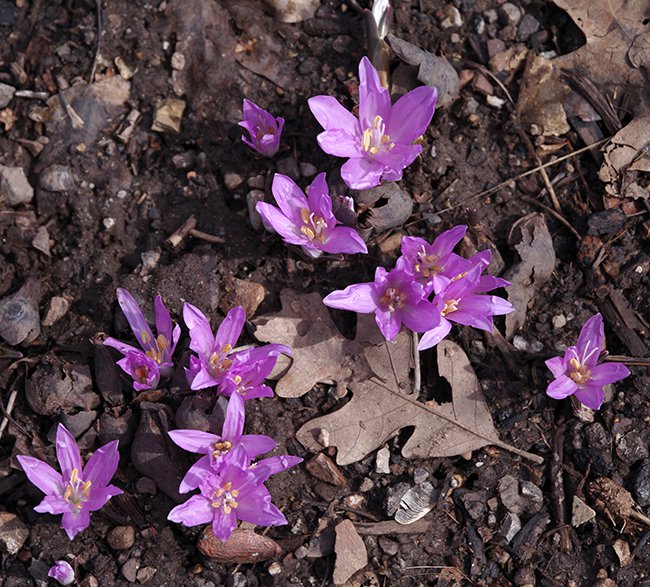 Spring Meadow Saffron (Colchicum bulbocodium)
Like their fall-flowering cousin Colchicum autumnale, this species flowers and produces its leaves at different times. You can find this one blooming by the Mama Moose sculpture in the Water Pavilion Garden.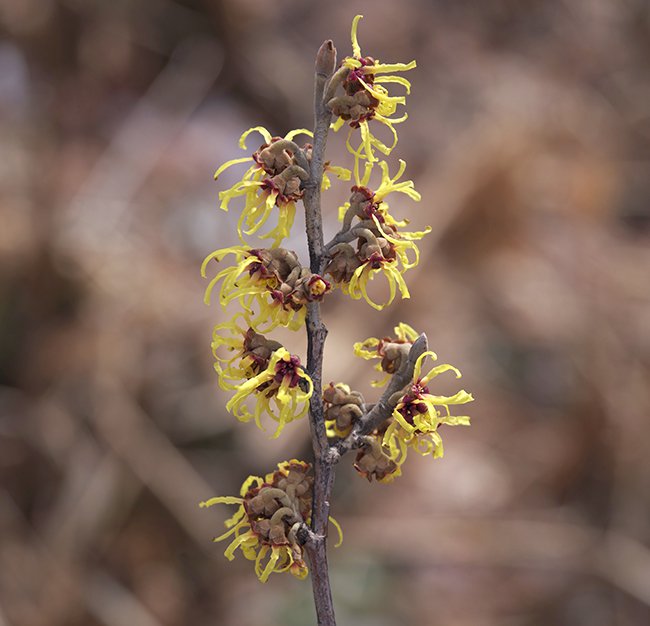 Primavera Witch Hazel (Hamamelis x intermedia 'Primavera')
These delicate yellow strands are the petals of the Witch Hazel flower. They unfurl at the first sign of spring. They produce a very faint sweet scent that attracts winter-active bees and flies to pollinate them.
It can't snow forever, can it? Come up for a visit between storms and see what early spring bulbs you can see poking up through the snow.
Photos by Jason W. Baker