September Show Stoppers
Submitted: Sept. 13, 2023, 4:19 p.m.
By: Jason Baker, Curator
September is a beautiful month for flowers. There are a number of fall-blooming flowers that start to make their appearance this month along with the summer blooms that continue to grace us with their beauty.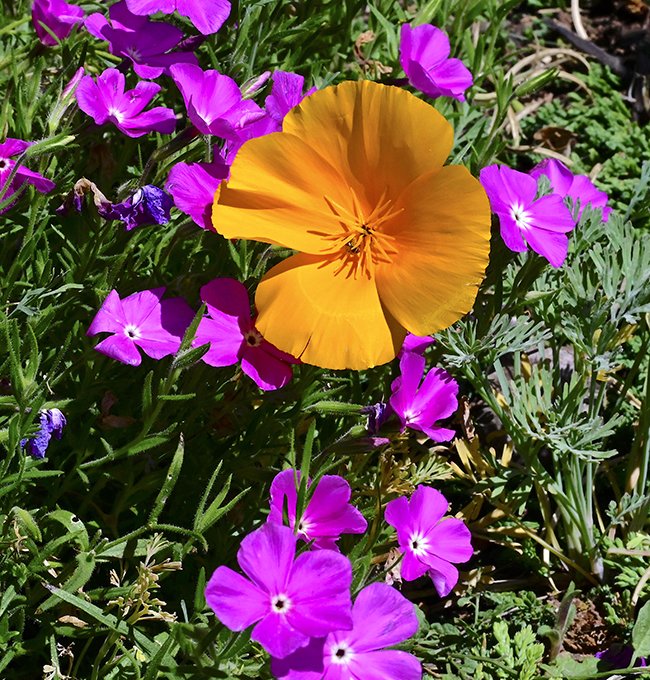 California Poppy (Eschscholzia californica) & Perfect Pink Phlox (Phlox 'Perfect Pink')
California Poppies are annuals that freely seed themselves around the Water Conservation Garden, sometimes among other plants creating beautiful contrast.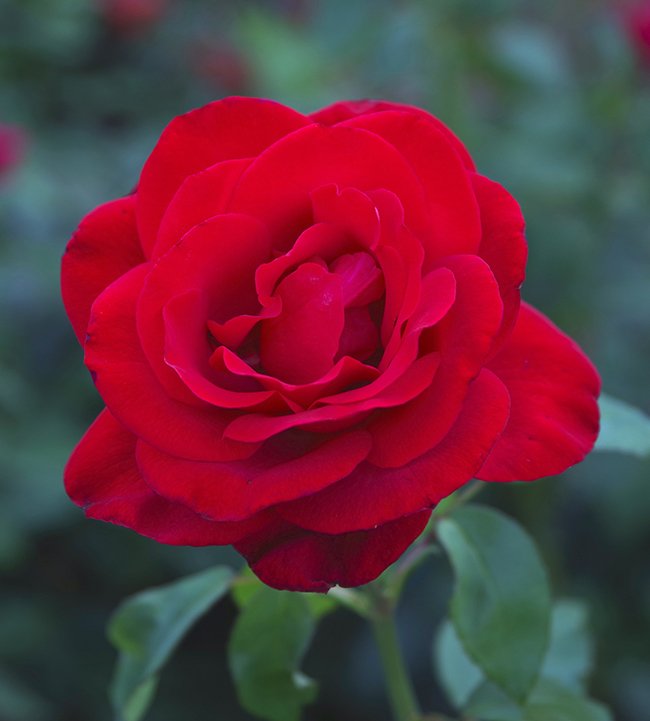 Olympiad™ Rose (Rosa 'MACauck')
This variety is prolific enough with its blooms that it can be depended on for cut flowers all season long.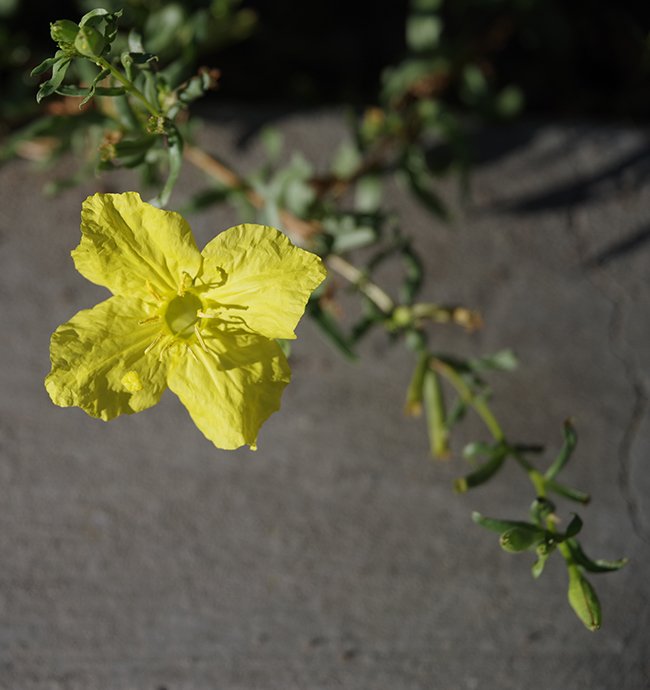 Fendler's Sundrops (Calylophus hartwegii spp. fendleri)
The lemon-yellow flowers open in the afternoon and stay open through the night before closing by afternoon the following day.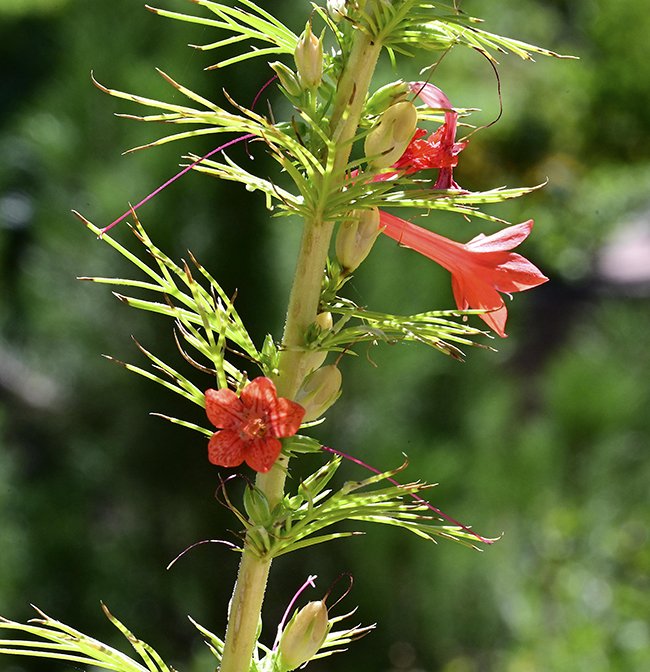 Standing Cypress (Ipomopsis rubra)
This cousin to our native Scarlet Gilia (Ipomopsis aggregata) can be found in the Water Conservation Garden.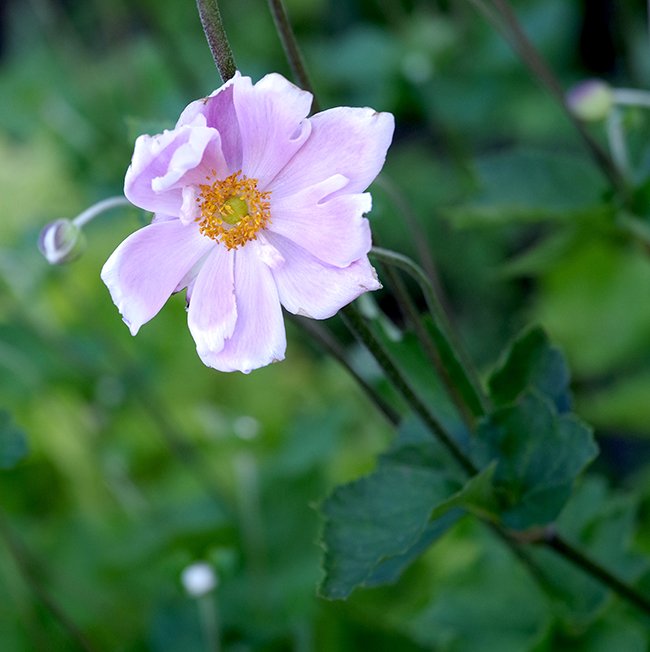 Alice Japanese Anemone (Anemone x hybrida 'Alice')
A sure sign that fall is right around the corner, Japanese Anemones are opening up along the Floral Walk and Rose Garden.
Nannyberry Viburnum (Viburnum lentago)
Do you see what I see? I do believe these leaves are starting to change. As the summer season winds down it's time to start thinking about planting our fall bulbs, perennials, and woodies and preparing to put our gardens to bed.

Click HERE for some great September gardening tips.

Don't forget about our Fall Bulb and Native Plant Sale. It is on September 22 snd 23 in the Amphitheatre. For more information click HERE.
Photos by Glenn Eurick and Jason W. Baker