Please Hold
Submitted: Jan. 13, 2022, 3:49 p.m.
By: Jason Baker, Curator
Happy 2022. We made it another revolution around the sun and have another year of gardening to look forward to. But while we wait for planting weather, we should appreciate the beauty of the things that hold on while the Garden sleeps.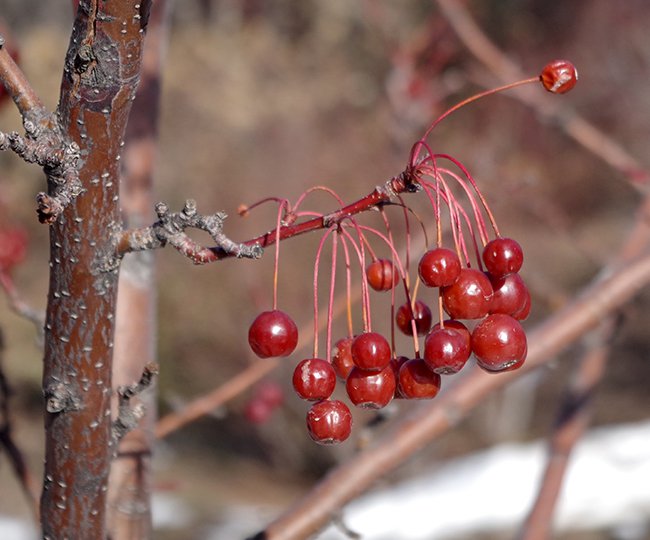 Red Jewel® Crabapple (Malus 'Jewelcole')
A favorite of overwintering birds, crabapples are a great tree to plant in any wildlife-friendly garden.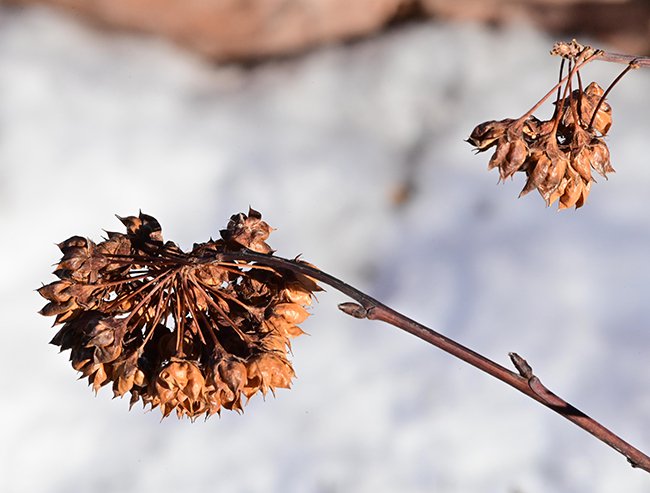 Ninebark (Physocarpus opulifolius 'Diabolo')
These dry, empty fruits make a soft rustling sound in the breeze.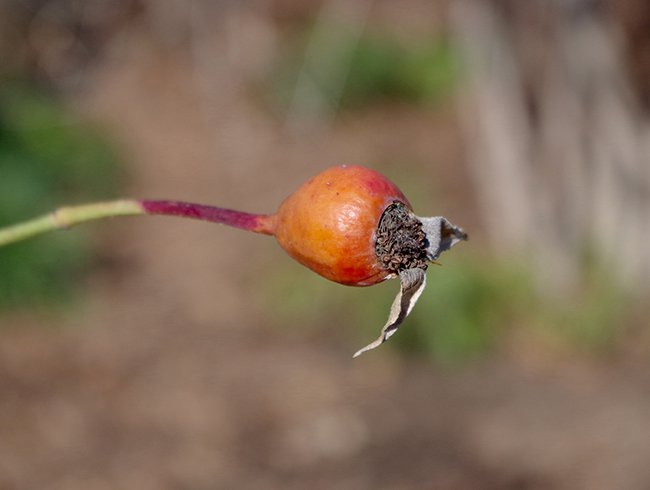 Heritage® Rose (Rosa 'AUSblush')
Rose hips are a good source of vitamin C. They can be eaten raw like berries, or used in breads, pies, jam, syrup, and tea. Just make sure you remove the seeds inside first.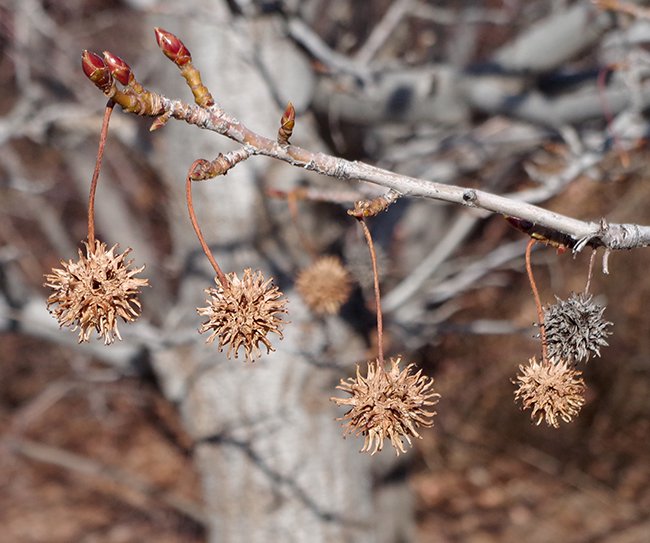 Sweetgum (Liquidambar styraciflua)
This eastern U.S. native produces some of the best fall colors, but be wary of the fruits. They only look slightly less worse to step on barefoot than a Lego®.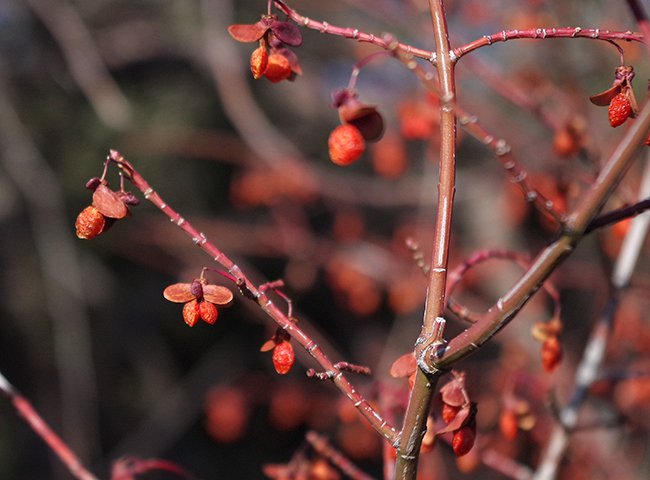 Compact Burning Bush (Euonymus alatus 'Compactus')
These unique fruits belong to a dwarf variety of Burning Bush. It is a nice, well-behaved shrub that produces brilliant red leaves in the fall.

There's no better time than right now to come visit the Garden and see what's holding on.
---
Photos by Glenn Eurick and Jason W. Baker