Nature's Fireworks
Submitted: July 1, 2022, 10:34 a.m.
By: Jason Baker, Curator
It is Independence Day weekend and in preparation for this weekend's festivities, our collections are really putting on a show. As you stroll the paths in the Garden you can appreciate the bursts of fragrance and explosions of color around every corner.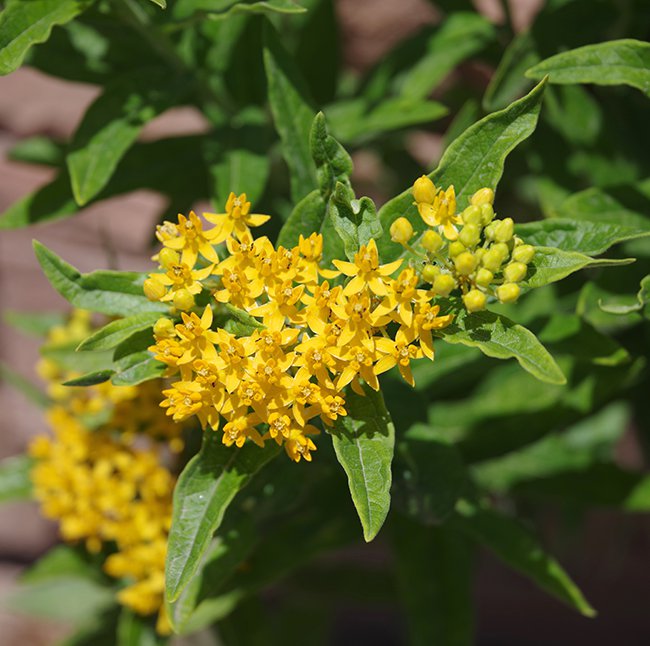 Yellow Butterflyweed (Asclepias tuberosa 'Hello Yellow')
This butterfly magnet is a great milkweed to plant in sunny, hot locations. Plant this species as well as any other Asclepias to bring pollinators to your garden and provide a food source for imperiled Monarch Butterfly caterpillars.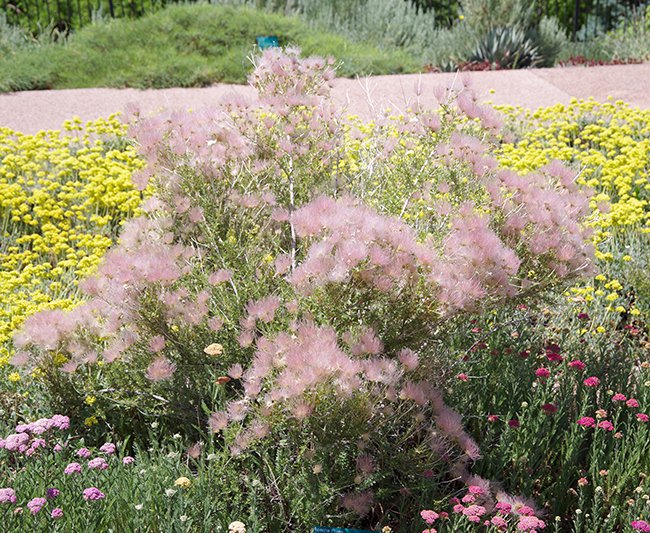 Apache Plume (Fallugia paradoxa)
You just can't go wrong with this low water Utah native shrub. It blooms throughout the growing season with five-petaled white flowers which are followed by delicate, fuzzy red fruits that give a beautiful smoky look.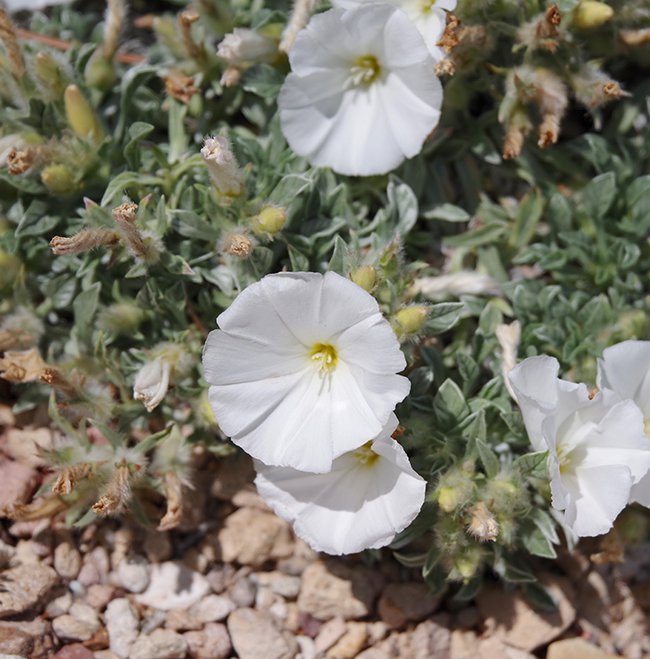 Compact Morning Glory (Convolvulus compactus)
This handsome little perennial grows to two inches tall with one inch wide flowers. Look for it in the Gravel Garden at the top of the Water Conservation Garden.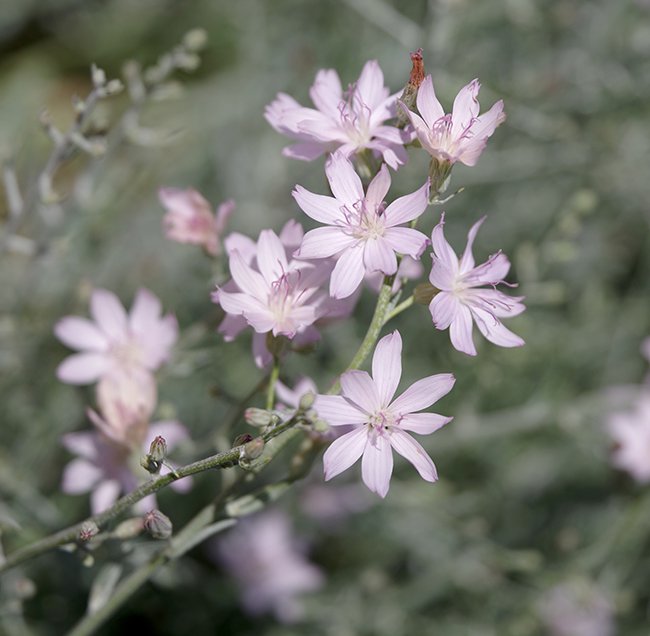 Disguised Wirelettuce (Stephanomeria occultata)
Found only in Morgan, Weber, and Summit counties of Utah, this rare, beautiful endemic produces pink flowers that fade to salmon, and can be found growing in the Water Conservation Garden.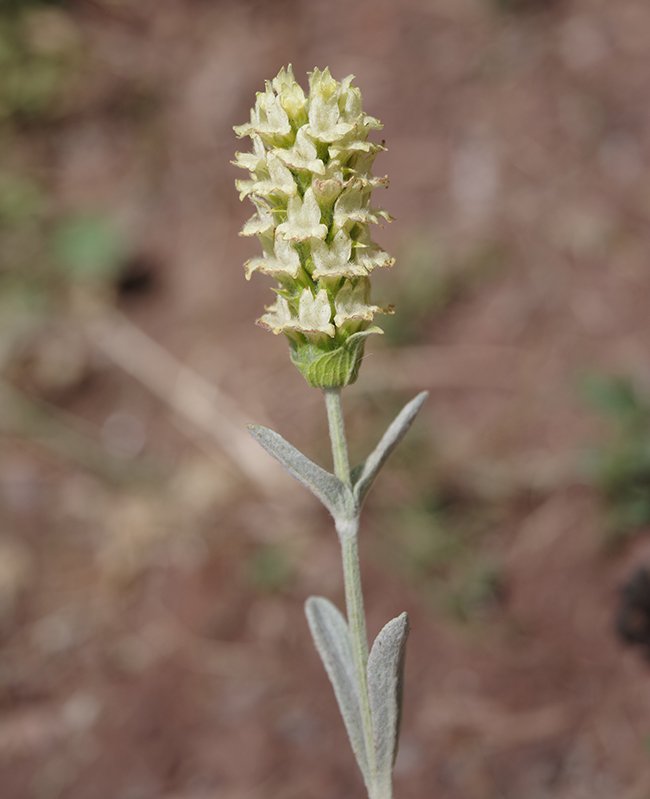 Greek Mountain Tea (Sideritis syriaca 'Jameson Selection')
This tough, drought and heat-tolerant plant is native to the mountains surrounding the Mediterranean sea.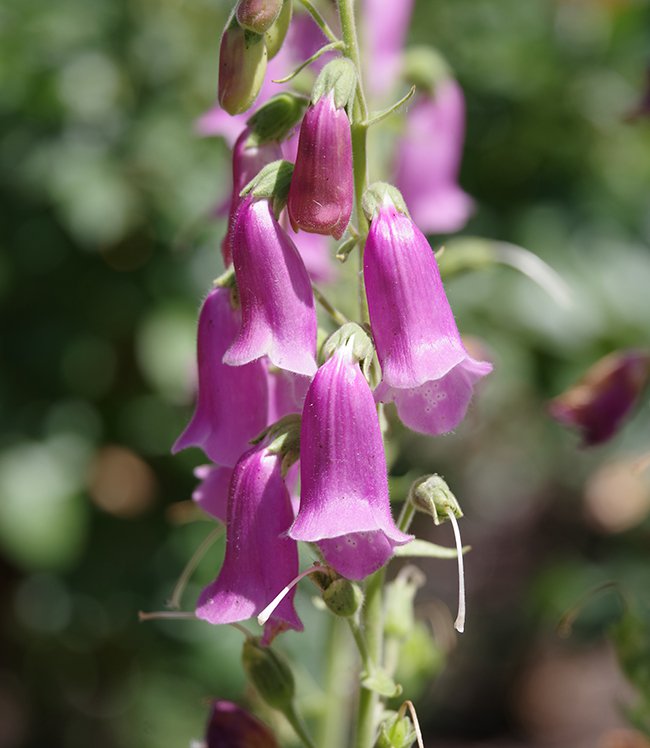 Spanish Peaks Foxglove (Digitalis thaspi 'Spanish Peaks')
If you love watching bumblebees, this foxglove brings all the bees to the yard. These beauties call the Rose Garden home.

This is just a small taste of what's blooming here at Red Butte. Come and spend your day at the Garden to enjoy nature's fireworks for yourself.
---
Photos by Jason W. Baker