Mum's the Word
Submitted: Oct. 4, 2021, 3:56 p.m.
By: Jason Baker, Curator
October is here, a time of year that welcomes in familiar colors and decor in the Garden. There was such a positive response to the beautiful Mum display on the Floral Walk last year that we're doing it again, and I have to say, it looks incredible. But don't believe me, come see for yourself.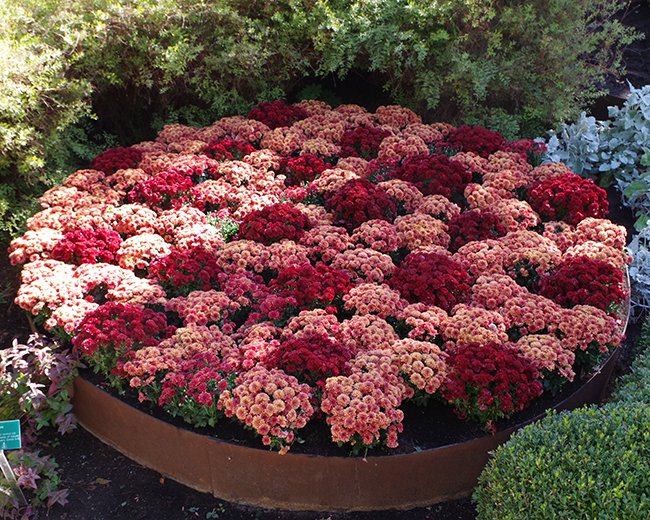 This beautiful display is just one of the unique designs.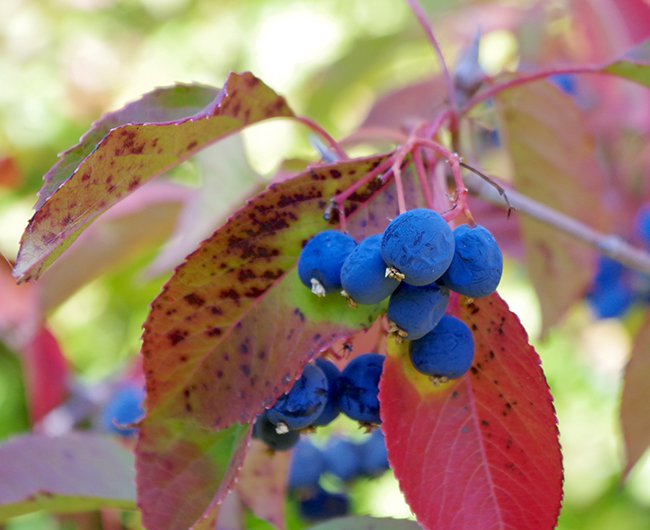 Nannyberry Viburnum (Viburnum lentago)
A favorite of birds, this Viburnum produces beautiful blue berries and stunning fall foliage.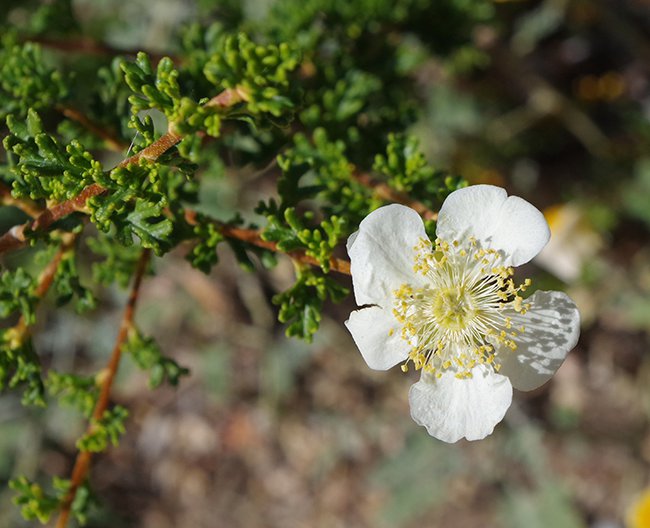 Cliffrose (Purshia mexicana)
This is an interesting sight. The late season rain storms have confused some spring-blooming plants into blooming again.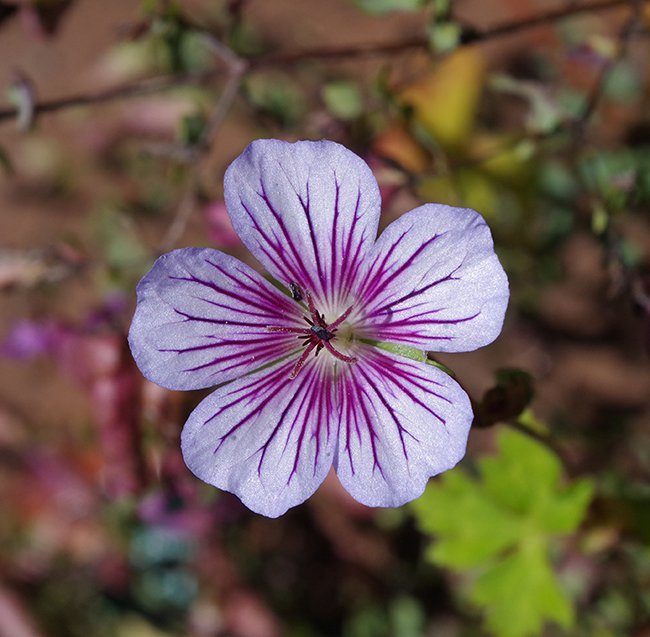 Crystal Lake Geranium (Geranium wallichianum 'Crystal Lake')
The dark purple veins make the soft pink petals really pop in these Courtyard flowers.
Kennedy's Buckwheat (Eriogonum kennedyi)
This little beauty in the Water Conservation Garden has been blooming for months!
Ready or not! BOOtanical is a little more than a week away. Be sure you register online for a spot so you don't get BOOtanical FOMO!
You can register HERE! See you all in the Garden.
---
Photos by Jason W. Baker