May Flowers
Submitted: May 13, 2022, 11:26 a.m.
By: Jason Baker, Curator
Even though the weather hasn't fully decided that it is spring time, the flowers definitely have. Everything is waking up and blooming in all corners of the Garden. If lilacs are what you're in to, now is the time to come up because they are putting on a show; but there is much more than lilacs, come up and see for yourself.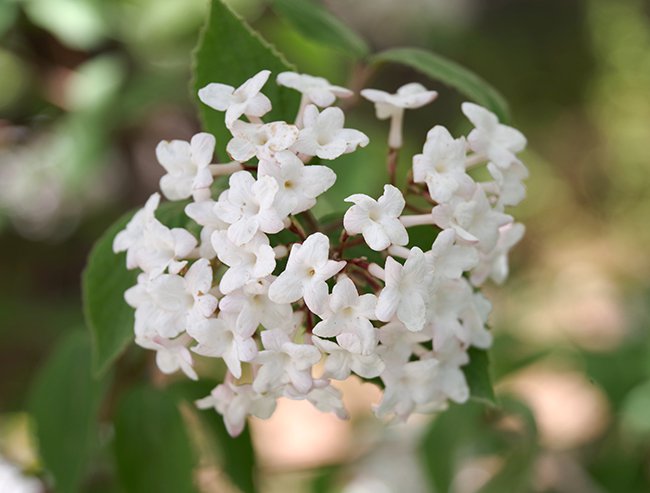 Judd Viburnum (Viburnum x juddii)
This fragrant hybrid was created in 1920 by William H. Judd. Look for this variety among many others in every garden area.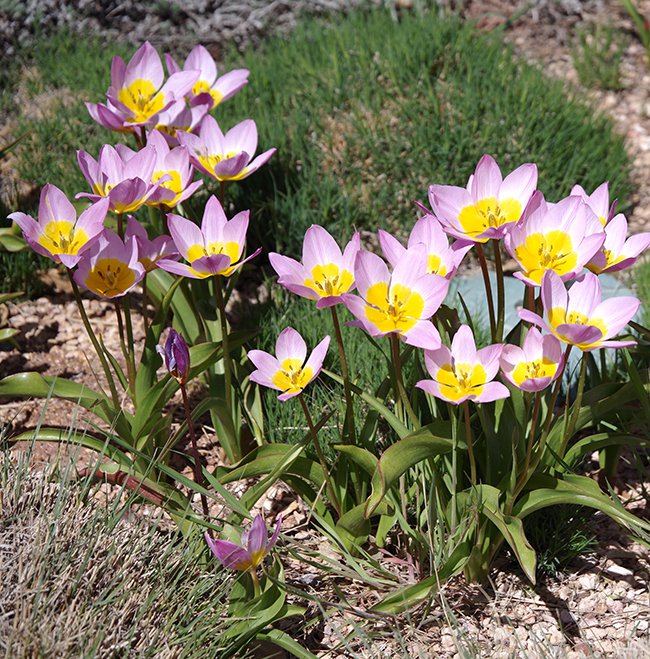 Lilac Wonder Tulip (Tulipa saxatilis)
Growing in the Water Conservation Garden, this award-winning tulip has the best color combination; pastel pink petals with a lemon-yellow center.
Golden Peony (Paeonia daurica ssp. mlokosewitschii)
After these beautiful petals fade, this peony produces interesting, almost alienesque fruits that split open to show a bright red interior with dark blue seeds.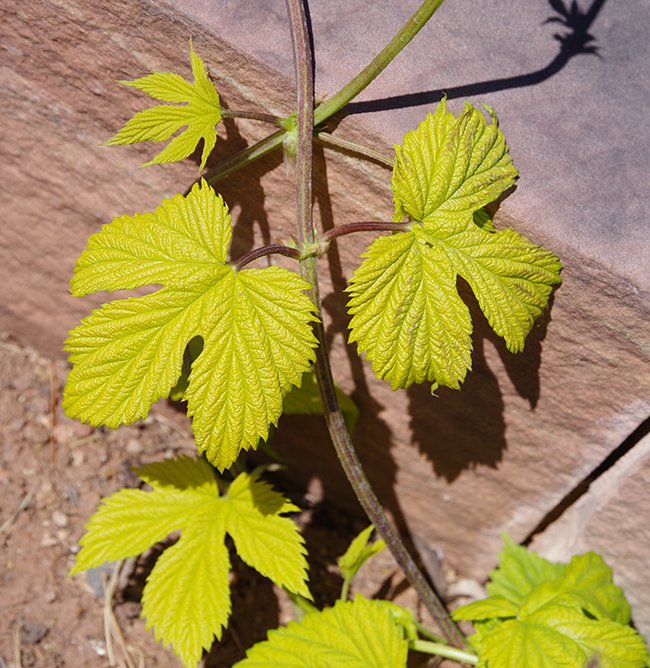 Golden Hops (Humulus lupulus 'Aureus')
A relative of our native Hops, this variety produces beautiful chartreuse leaves rather than the normal dark green. Great for chain link fences.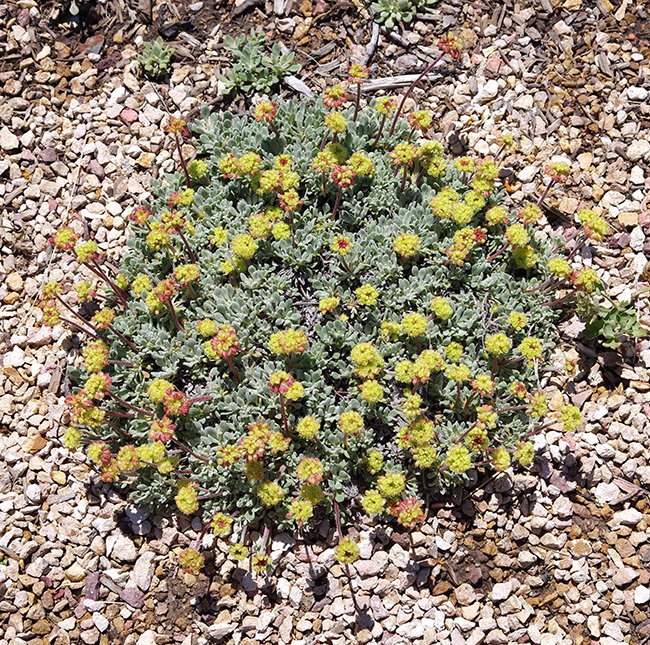 Mat Buckwheat (Eriogonum caespitosum)
Look for this gorgeous Utah native buckwheat growing in the Water Conservation Garden.
Mt. Vision Ceanothus (Ceanothus gloriosus var. porrectus)
While not a common sight in Utah, blue-colored Ceanothus are slowly making their way into our gardens. This water-wise species grows as a ground cover in the Water Conservation Garden.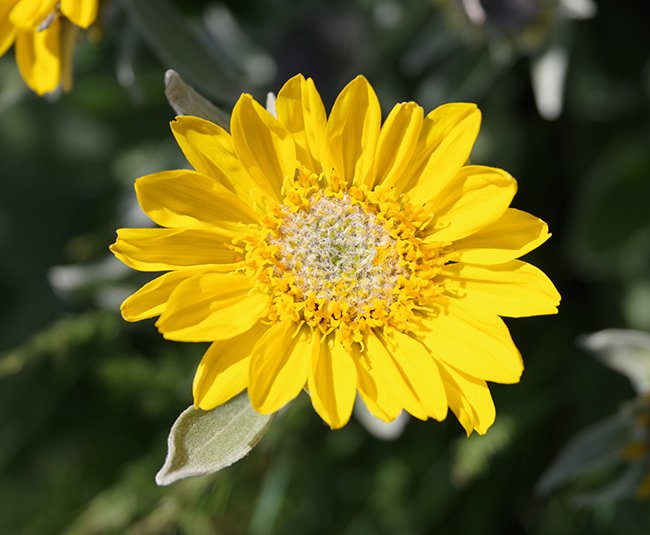 Arrowleaf Balsamroot (Balsamorhiza sagittata)
If you've been waiting for this gorgeous native to bloom, it is just beginning to peak all over the foothills and in our Natural Area. Be sure to stop and smell this one, it has a strong chocolate scent.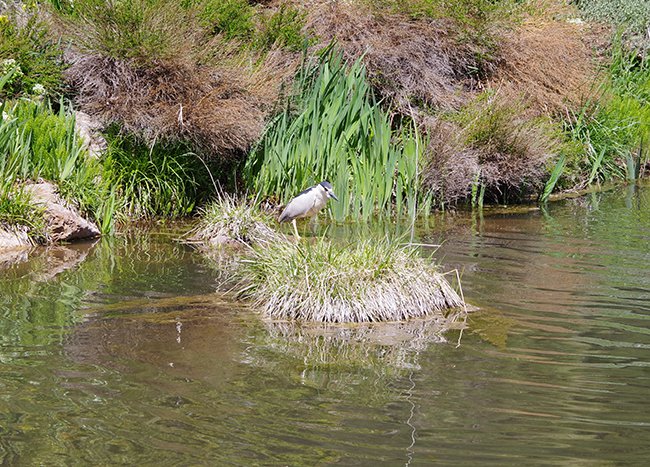 Black-crowned Night Heron (Nycticorax nycticorax)
While you walk the Garden, be on the look out for our occasional visiting Black-crowned Night Heron around the Garden's ponds.

If you missed our plant sale last weekend, there are still a few plants for sale in the Visitor Center courtyard.
---
Photos by Jason W. Baker