Last Days of Summer
Submitted: Sept. 17, 2021, 12:34 p.m.
By: Heidi Simper, Assistant Curator of Plant Records
There is less than a week left of summer, making this the last weekend to enjoy the splendor of the season. Take advantage of the cooler weather with the sun shining on your back.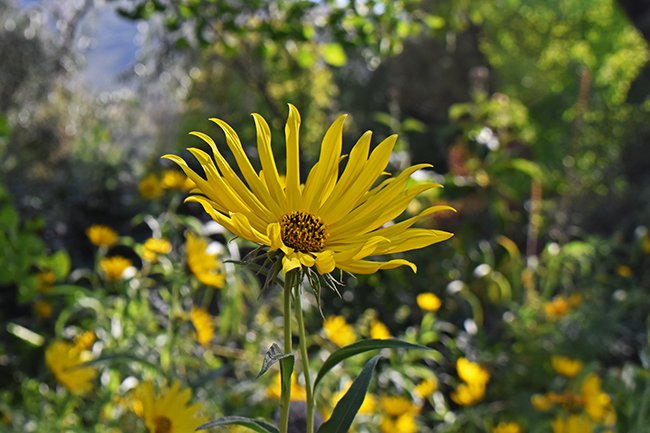 Maximilian Sunflower (Helianthus maximiliani)
This sunflower is always a sight for sore eyes. With tall flower heads reaching for the sun, one can't help but bask in its bright yellow ray flowers.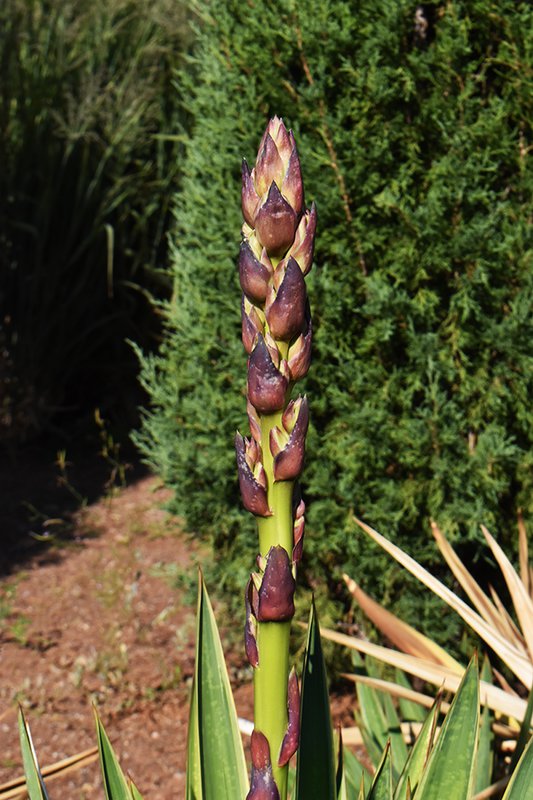 Variegated Soapwort (Yucca gloriosa 'Variegata')
This is the soon-to-be flowering stalk of Variegated Soapwort. If you think it looks like Asaparagus, you are not far off, as it's in the same family-the Asparagus family. Stay tuned or visit the Garden to see the flowers unveil themselves.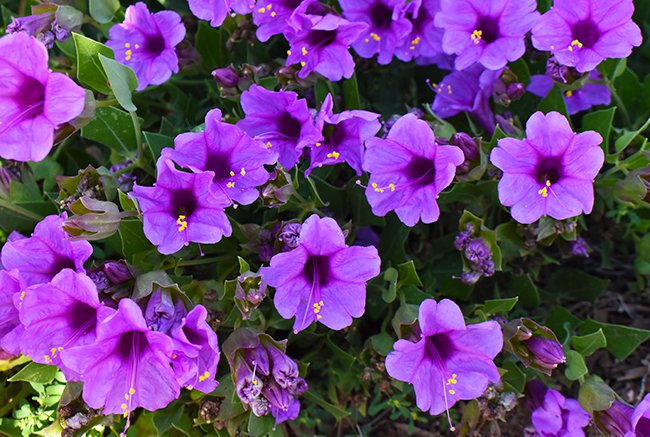 Desert Four O'clock (Mirabilis multiflora)
This is a sun-loving perennial that completely disappears to its roots every year, making for a happy surprise when the leaves start to grow.
Tulip Prickly Pear (Opuntia phaeacantha)
Oh my, look at that fruit, it is sooo big. But don't take my word for it, they can be seen soaking up the sun at the bottom of the Water Conservation Garden.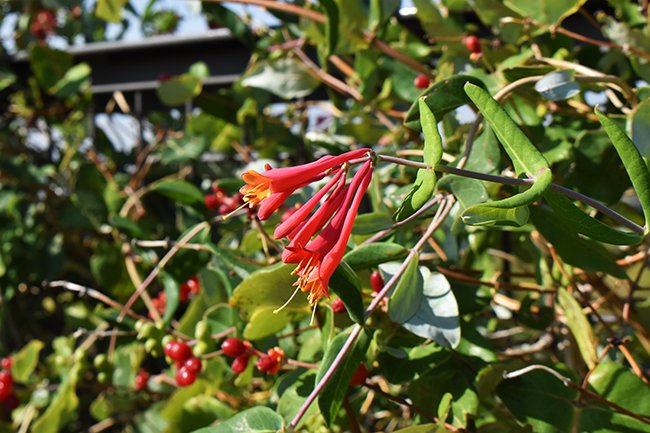 Woodbine Honeysuckle (Lonicera periclymenum 'Serotina')
Forget the name 'Serotina', this vine should be called Serotonin, for the happy dose you get from smelling the honey scented flowers.

The summer of '21 is nearing its end, come say goodbye (for now) to your favorite summertime bloomers.
---
Photos by, Heidi M. Simper