It's Just Getting Started
Submitted: March 25, 2021, 3:54 p.m.
By: Jason Baker, Curator
Now that everyone is getting their Covid vaccination, what better way to celebrate than with a trip to Red Butte to get your flower fix. We've got flowers blooming in every corner of the Garden, so no matter where you look, there is a splash of color.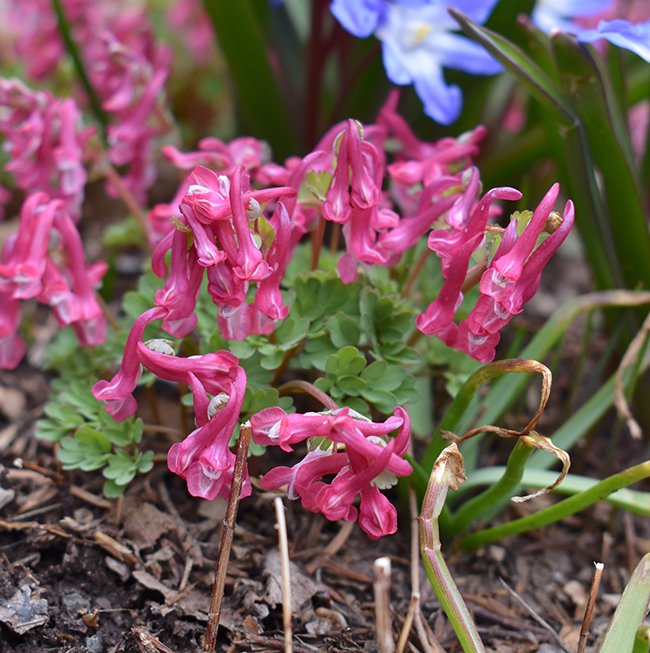 Beth Evans Fumewort (Corydalis solida 'Beth Evans')
As you start your visit, you can't miss these little beauties as they will greet you at the Oak Sculpture.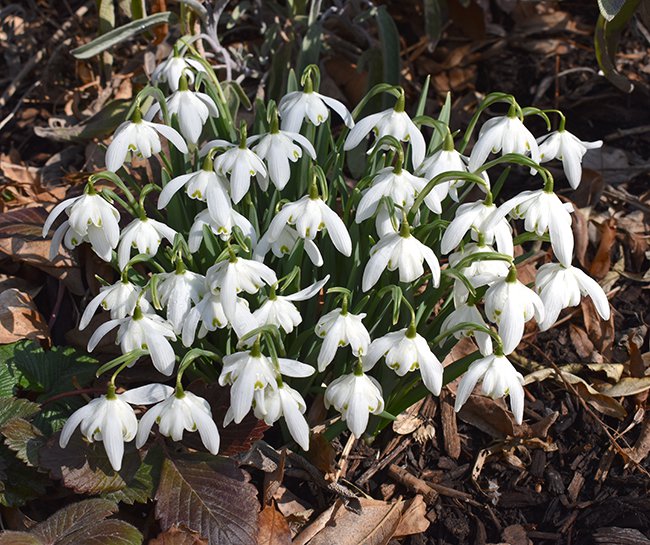 Double-flower Snowdrops (Galanthus nivalis 'Flore Pleno')
Besides being one of the first plants to flower at the Garden, underneath the Russian Olive on the Floral Walk, these unassuming Snowdrops offer a surprise...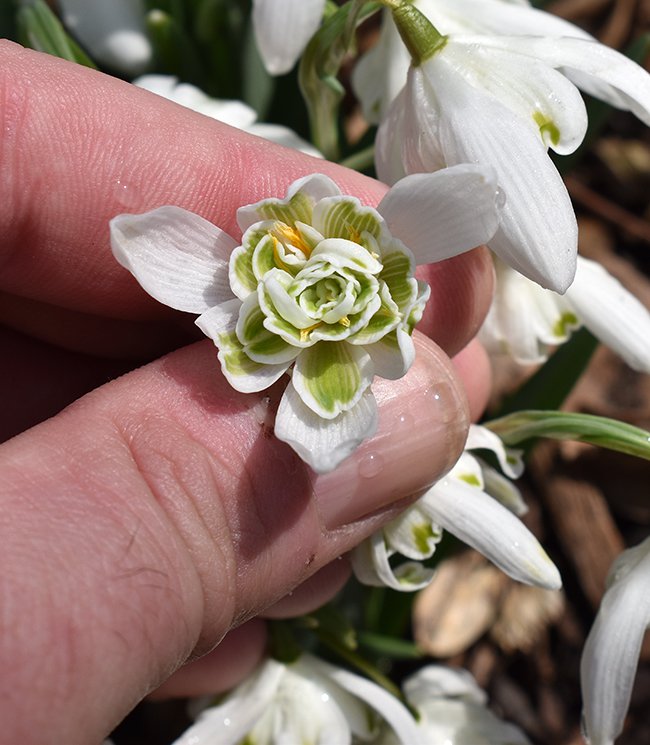 ...they are double flowered! So rather than the regular six tepals, this cultivar looks like a miniature white and green rose.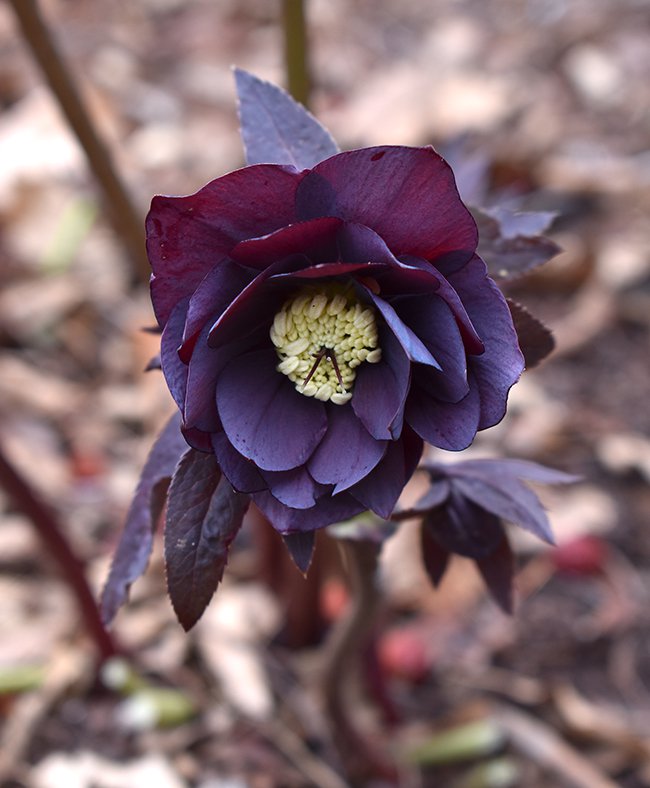 Midnight Ruffles Lenten Rose (Helleborus 'Midnight Ruffles')
Lenten Roses are making themselves known all over the Garden. Be sure to make your way to this purple gem when the Children's Garden opens on April 1st.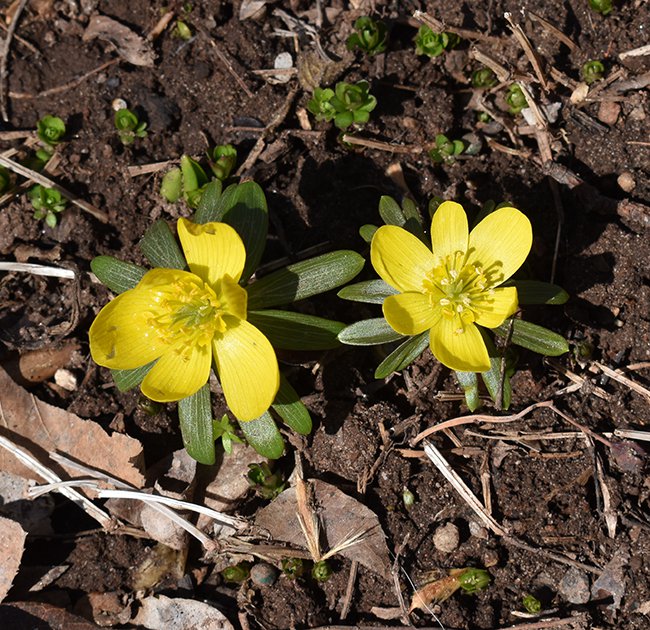 Winter Aconite (Eranthis hyemalis)
Found in the Medicinal Garden and Floral walk, Winter Aconite offers its sunny yellow color, welcoming in the spring.
Hardy Cyclamen (Cyclamen coum)
This early spring bloomer gives us several weeks of cheerful color. You can find it along the Floral Walk and in the bed across from the Papa Moose Sculpture.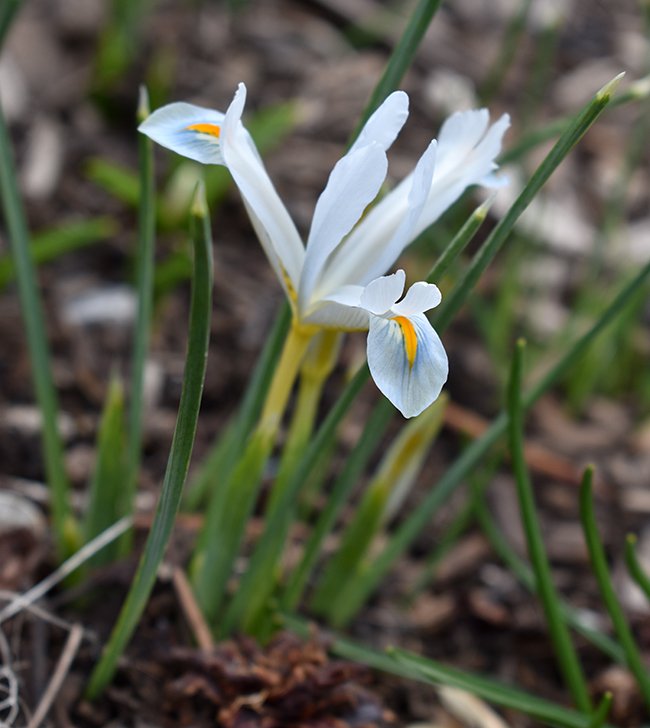 Natascha Iris (Iris reticulata 'Natascha')
Another Iris cultivar is making itself known. 'Natascha' is just a bit smaller than its cousins, but its powder blue tepals with golden yellow stripes steal the show.

This is just a small sample of what you'll see when you visit, so don't procrastinate any longer or you'll miss it.
---
Photos by Jason W. Baker