Happy Arbor Day!
Submitted: April 28, 2023, 10:47 a.m.
By: Heidi Simper, Assistant Curator of Plant Records
Arbor Day is a great excuse to come to the Garden! Especially since admission is free today!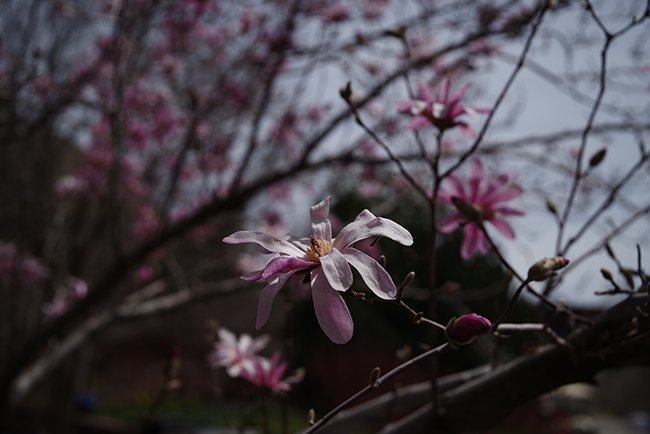 Leonard Messel Magnolia (Magnolia x loebneri 'Leonard Messel')
You can't miss this beautiful tree in the Courtyard as it greets you as you enter the Garden.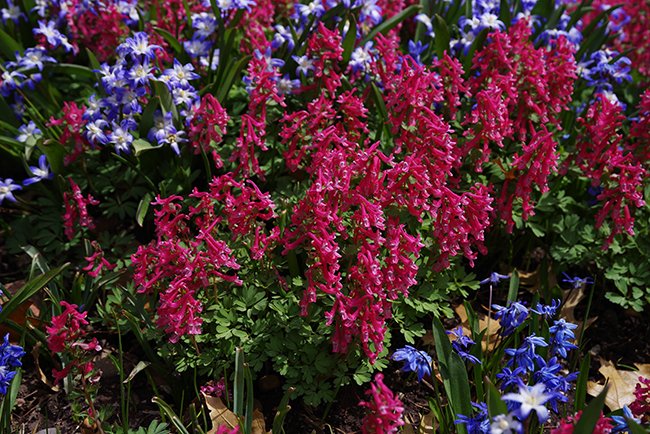 Corydalis (Corydalis solida 'Beth Evans')
These bright-pink flowers are sure to bring your eyes to the ground around the Oak Sculpture.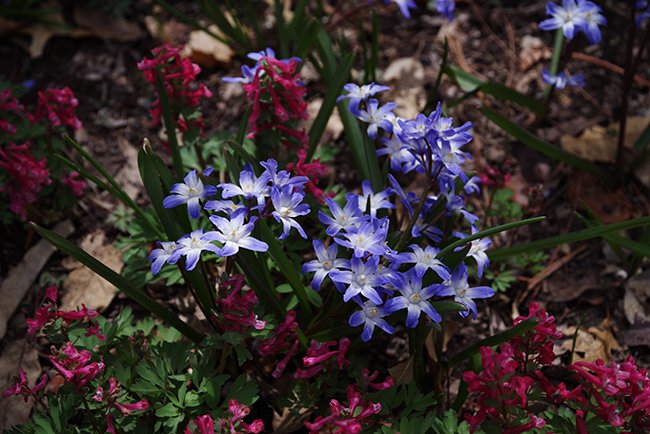 Glory of the Snow (Chionodoxa forbesii 'Blue-Giant')
These are also planted with the Oak Sculpture, providing beautiful contrast to the pink flowers above.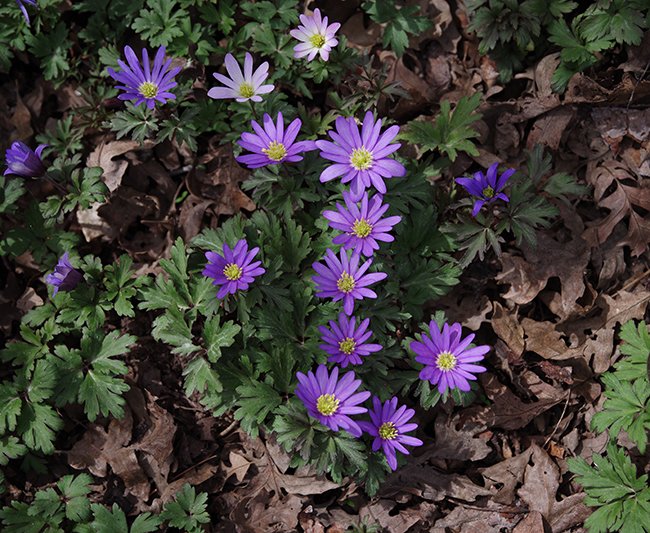 Grecian Windflower (Anemone blanda)
You can see this little charmer popping up all over the Garden, especially near the Moose Sculpture. It is a tuberous perennial in the Buttercup family (Ranunculaceae). Herbalists in the middle ages used this to treat gout and headaches. However, due to its toxicity it is no longer used. The poison severity is low, but it is poisonous through ingestion and skin contact with fresh sap. Pro tip: Admire this plant with your eyes and not your skin or digestive system.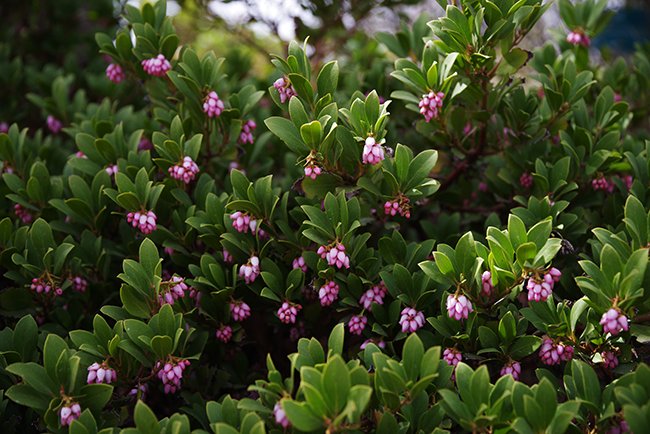 Panchito Manzanita (Arctostaphylos x coloradoensis 'Panchito')
This shrub is buzzing with pollinators!
Daffodil (Narcissus 'Tahiti')
Our famous daffodil display is ramping up with more and more blooms daily.
We have blue skies and warm weather. Come join all the fun festivities happening in the Garden for Arbor Day today!
Photos By: Heidi M. Simper