Feels Like Winter
Submitted: Dec. 9, 2022, 5:19 p.m.
By: Heidi Simper, Assistant Curator of Plant Records
While it's not quite winter, it sure looks like it in the Garden. Here is a peek...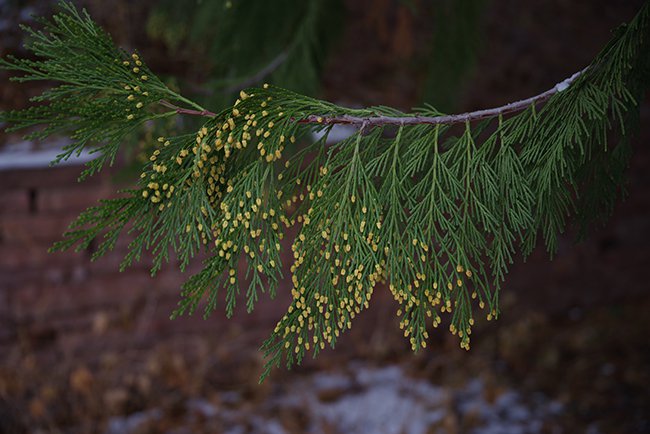 Incense Cedar (Calocedrus decurrens)
The little yellow appendages are the male cones. They really stand out in the winter.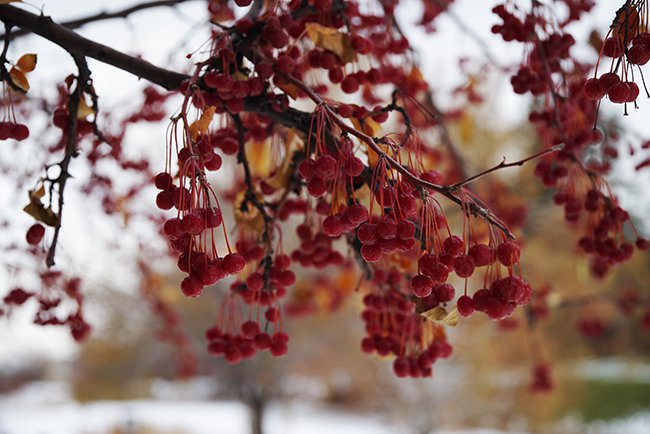 Redbud Crabapple (Malus x zumi var. calocarpa)
These fruits are hanging on for dear life!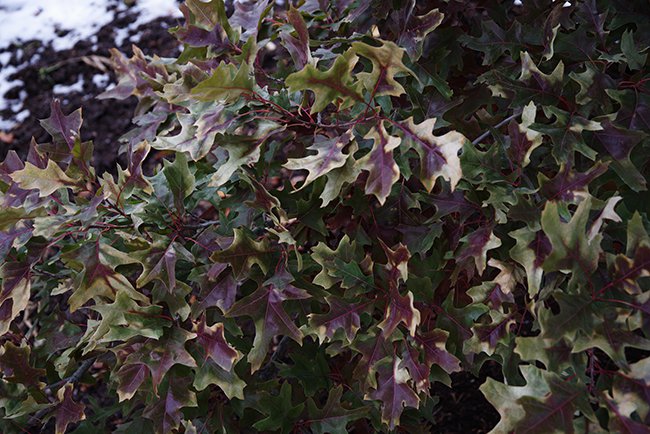 Spanish Oak (Quercus texana)
These colorful leaves are putting on quite the show.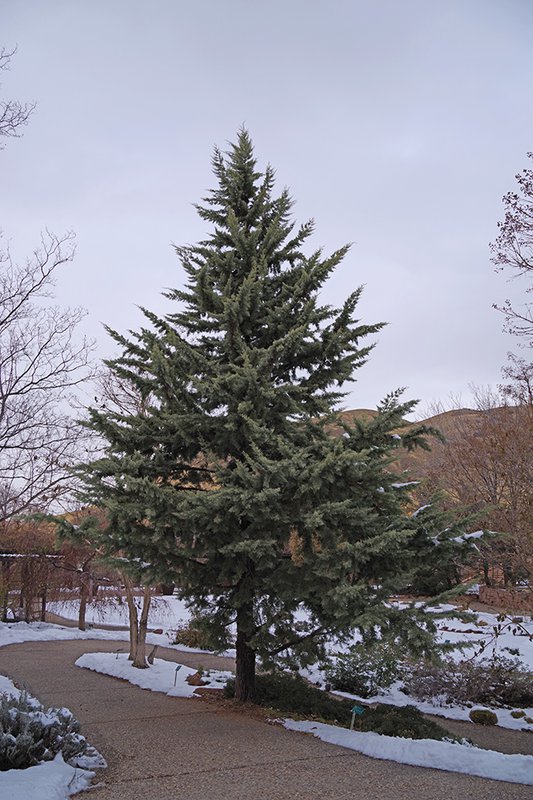 Chaparral Arizona Cypress (Cupressus arizonica var. glabra 'Chaparral')
Conifers take the stage in the winter, and this tree is no exception.

Come see what the Garden looks like covered in snow!
---
Photos by, Heidi M. Simper