Cool It!
Submitted: Sept. 8, 2022, 1:16 p.m.
By: Jason Baker, Curator
It seems the temperatures are being a bit dramatic this week. Just two days ago we were in the triple digits and today isn't supposed to be above 88 degrees. Eighty-eight is a great number. Not only is it the exact speed required to go back in time (provided you have a flux capacitor), it's also a great temperature to explore some of the more exposed parts of the Garden like the Water Conservation Garden. There's plenty to see up there, so come up and take a look for yourself.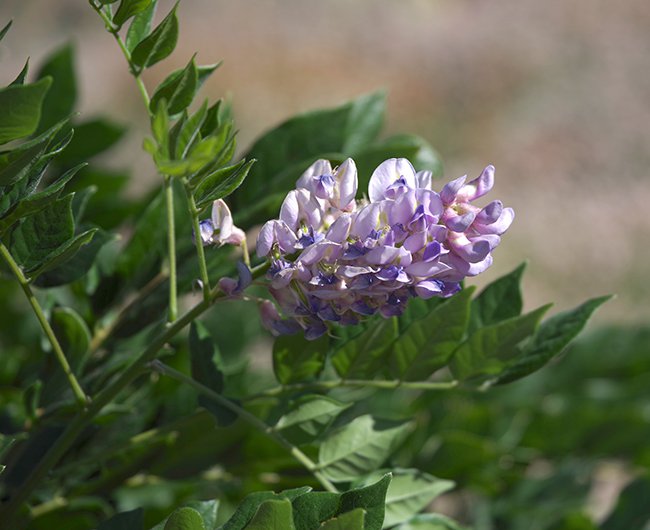 American Wisteria (Wisteria frutescens 'Amethyst Falls')
Long after the Japanese Wisteria is done blooming in the spring, this American species puts on its floral display.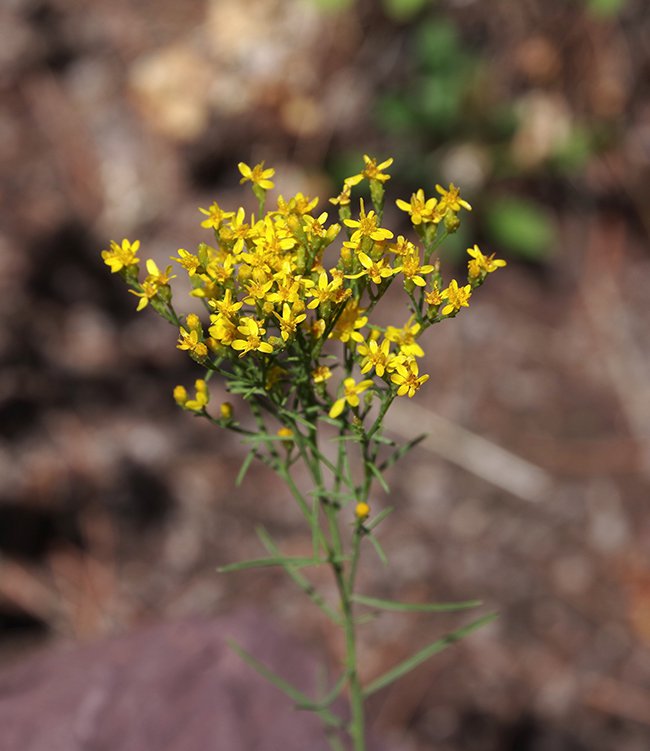 Broom Snakeweed (Gutierrezia sarothrae)
Broom Snakeweed is a highly under-appreciated native shrub. Once established needs little to no supplemental watering, and from late summer into fall it puts on a display of showy yellow flowers.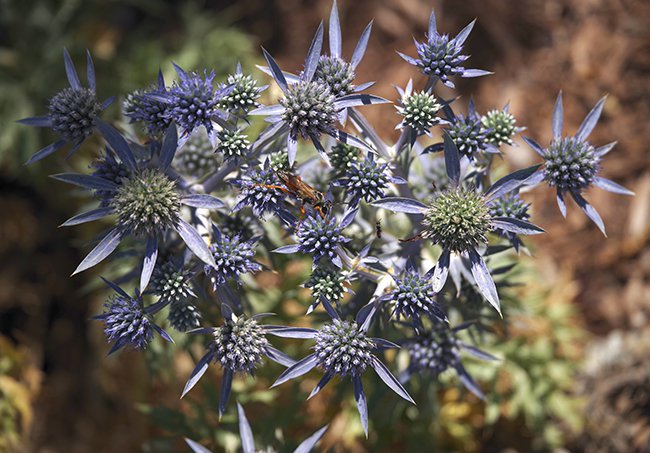 Amethyst Sea Holly (Eryngium amethystinum)
This carrot relative produces powdery purple flowers that are pollinator magnets!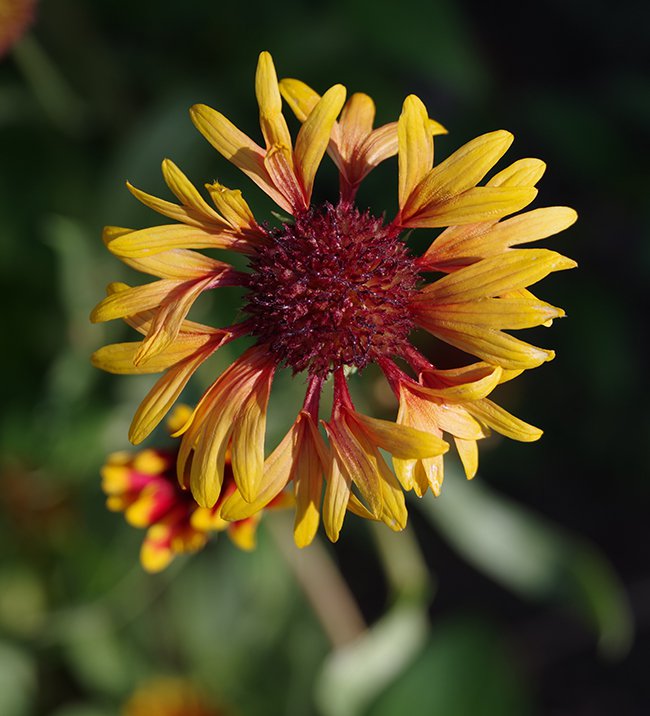 Blanket Flower (Gaillardia x grandiflora 'Fanfare')
A handsome sunflower relative, this perennial is a hybrid between our Utah native perennial Gaillardia aristata and the central U.S. annual Gaillardia pulchella.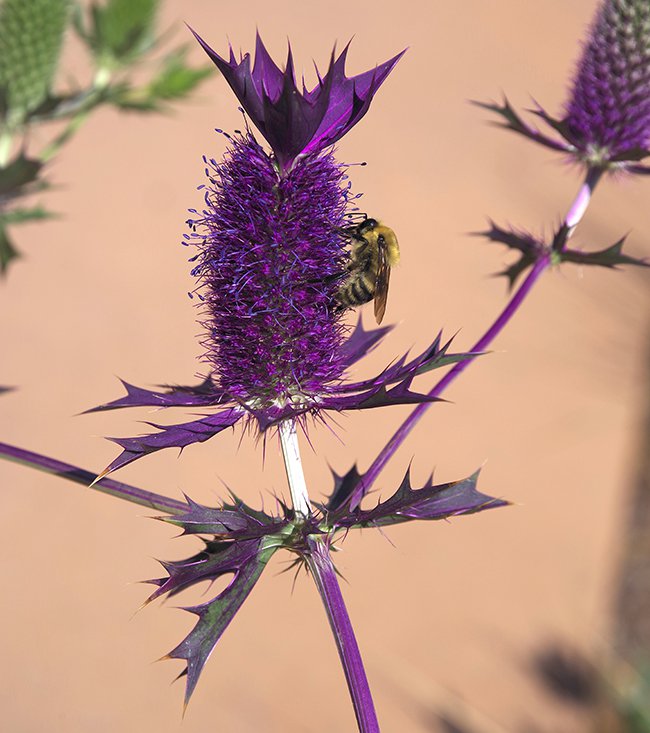 Leavenworth's Eryngo (Eryngium leavenworthii)
This unique annual produces brilliant purple flowers that resemble miniature pineapples that are bee magnets!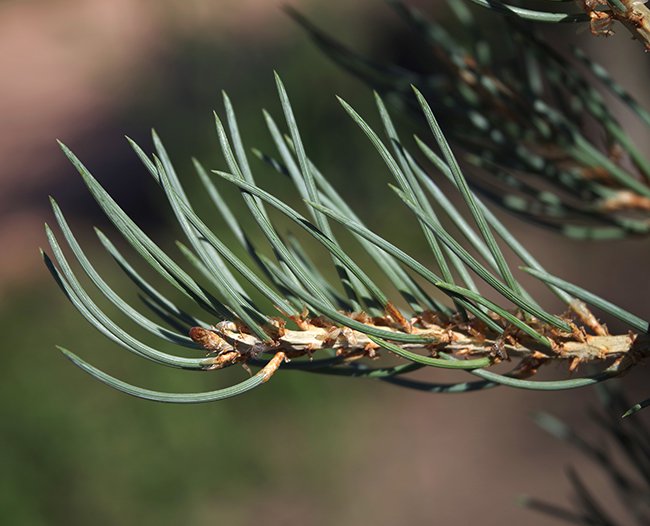 Single Needle Piñon Pine (Pinus monophylla)
Cool plant alert! In botany class, students are taught that firs have flat needles, spruces have square needles, and pines produce needles in bundles that when held together are round...that goes for all pines except our native Single Needle Piñon. Like all other pines, its needles are produced from a papery sheath, but rather than splitting out into bundles of two, three, or five separate needles, it remains as a single, round needle. It is the only pine tree in the entire world that does this. To add to its cool factor, this species, along with Pinus edulis are the two Utah native Piñons that produce seeds that are large enough to harvest for food.

Don't forget, our fall bulb and native plant sale is coming up on September 23rd and 24th and we've outgrown the Courtyard, so this year the sale will be held in the Amphitheatre. For more information click HERE.
---
Photos by Jason W. Baker