August is Blooming
Submitted: Aug. 11, 2023, 3:17 p.m.
By: Heidi Simper, Assistant Curator of Plant Records
August is upon us and the Garden is blooming with character.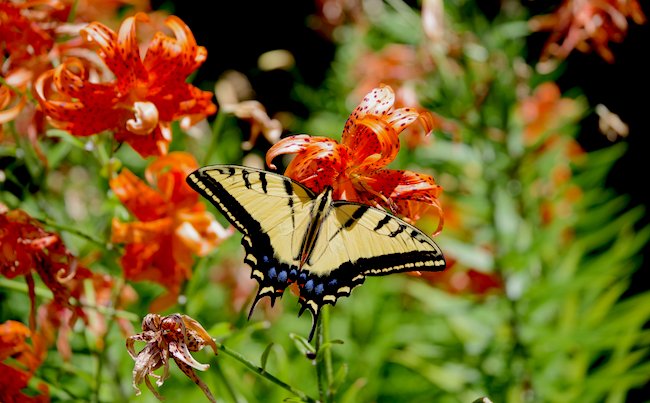 Two-Tailed Swallowtail Butterfly on Double-Flowered Tiger Lily (Lilium lancifolium 'Flore Pleno')
Pro-tip: If you stand under the Pear Arbor for a minute or two, you're likely to see a couple of these Swallowtails visiting these flowers.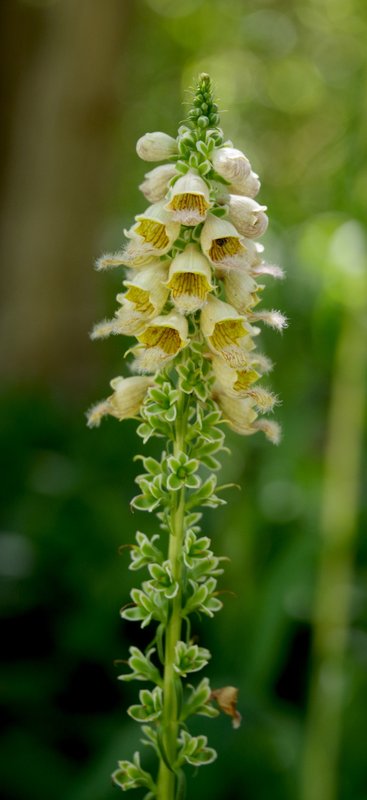 Grecian Foxglove (Digitalis lanata)
All parts of this plant are toxic. Along with other Foxgloves, this plant produces digoxin which is used in medicine to treat certain heart conditions.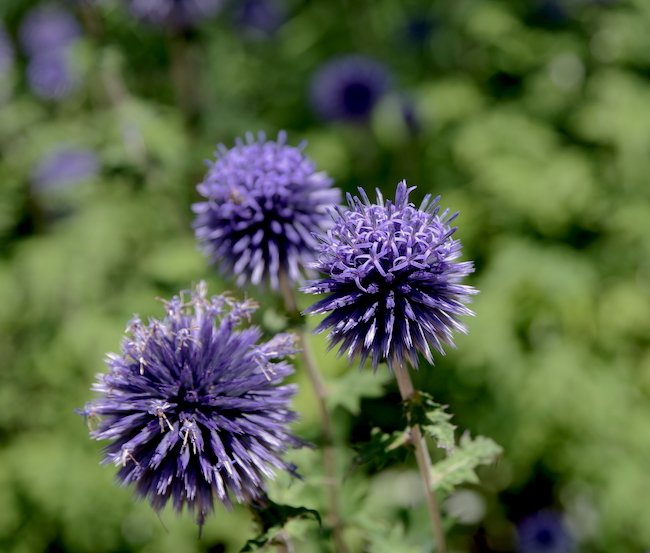 Globe Thistle (Echinops ritro)
This is an eye catcher for both humans and pollinators alike. I can't help but stop and admire every time I pass by along the Floral Walk.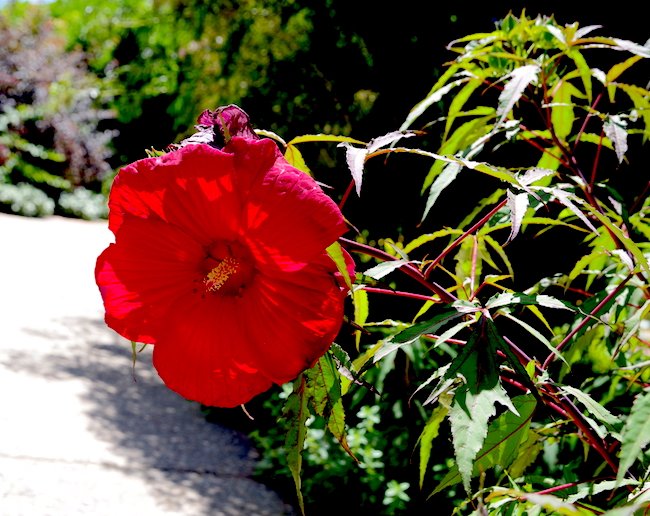 Fireball Hibiscus (Hibiscus 'Fireball')
This Hibiscus displays flowers as big as a human head!
The Garden is blooming with color. Don't let August pass you by without visiting.
Photos by, Heidi M. Simper