2021 Send-Off
Submitted: Dec. 22, 2021, 4 p.m.
By: Heidi Simper, Assistant Curator of Plant Records
The New Year is around the corner and the Garden is putting on a snowy send-off for 2021. While we are closed from Dec. 25 - Jan. 1, you still have a couple days to wish the plants a Happy New Year in person-plant.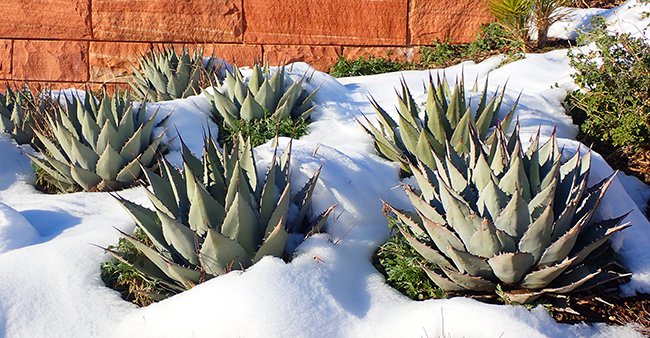 New Mexico Agave (Agave parryi var. neomexicana)
There's something about seeing desert plants surrounded by snow... These succulents are growing in the Water Conservation Garden.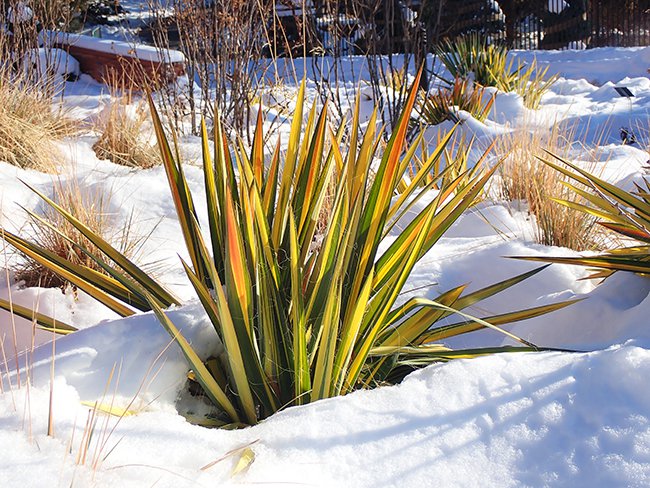 Variegated Yucca (Yucca filamentosa 'Color Guard')
The orange-pink, sunset colored hue on the leaves are a beautiful contrast in a snow covered garden. You can see their color at guard at the bottom of the Water Conservation Garden.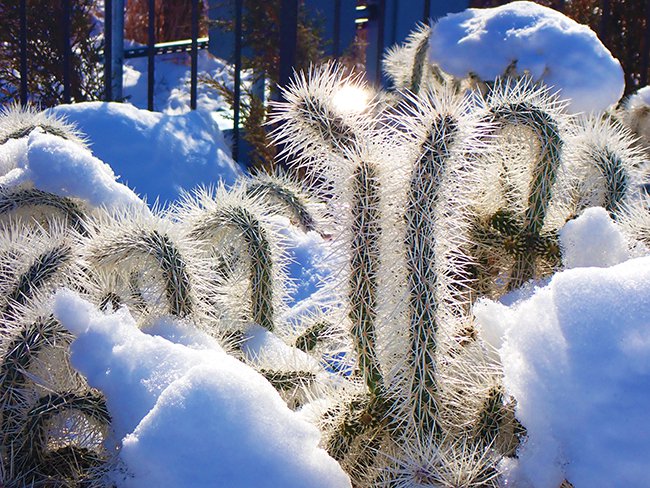 Snow Leopard Cholla (Cylindropuntia 'Snow Leopard')
The weight of the snow bent the pads! Do you think they'll straighten back up? Grow new pads on top? You'll have to check on them in the Water Conservation Garden to find out.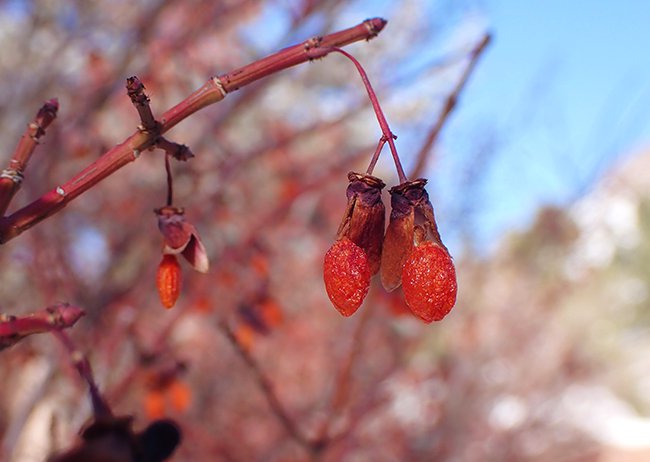 Compact Burning Bush (Euonymus alatus 'Compactus')
These fruits may be tiny but your eyes won't miss their bright reddish-orange color near the entrance to the Children's Garden.
Red Cedar (Juniperus viriginiana 'Taylor')
These trees are all snug for winter. The Horticulture staff do a tree-rific job wrapping trees to keep them protected from the weight of snow.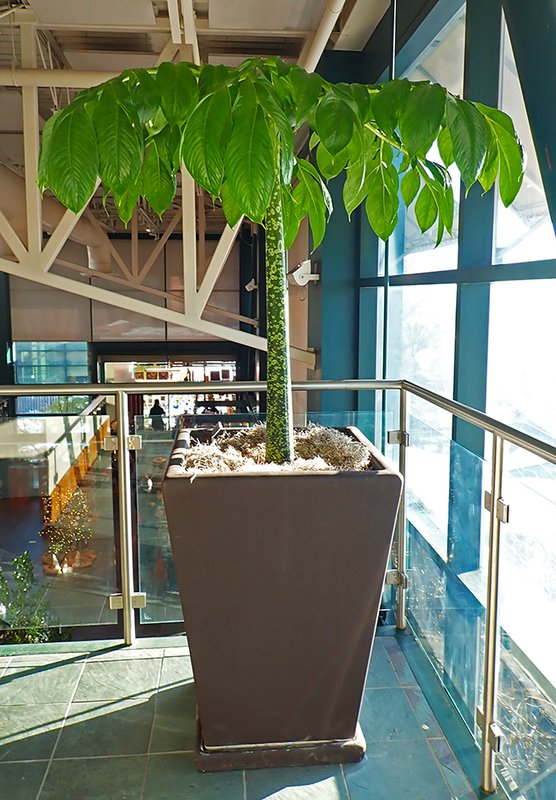 Titan Arum (Amorphophallus titanum)
While you're passing through the Visitors Center, make sure to view this special staff favorite upstairs on the bridge connector to the Orangerie. It may look like a small tree, however, it is one large umbrella-like leaf.

Happy Holidays and a Happy New Year! See you in 2022!
---
Photos by, Heidi M. Simper