Sarah J. McCarthey & Family Rose Garden
The Sarah J. McCarthey & Family Rose Garden opened in the spring of 2009, and is a great place to learn about and appreciate the diversity, beauty and fragrances of the rose and the Rose family (Rosaceae).
This garden has been designed to bring back the romance to rose gardens. Rather than rows of roses with labels this Garden is presented in an informal manner including companion plants, which extend seasons of interest. This Garden demonstrates the diversity of roses in texture, form, color, flower type, and winter interest (hips and even thorns).
Our rose collection contains representative from every class of Rose hardy to our area, including shrub, hybrid tea, species, grandiflora, floribunda, miniature, rambler, climbing roses and each sub-class of the old garden roses. Though not all of these representatives are located in the Rose Garden; the China Rose is located in the Floral Walk.
There are several sections in the Rose Garden:
Wedding Garden (lawn area) features roses with pinks and blush colors
Ring Garden features roses with warm tones
Celebration Garden (surrounding the Rose House) features white roses
Martin Overlook (Red Garden) features red roses
Edna's Garden features large shrub roses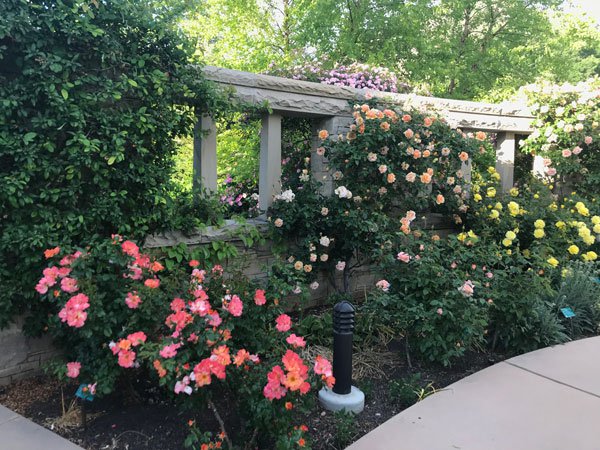 Photo: Kate Randall, Red Butte Garden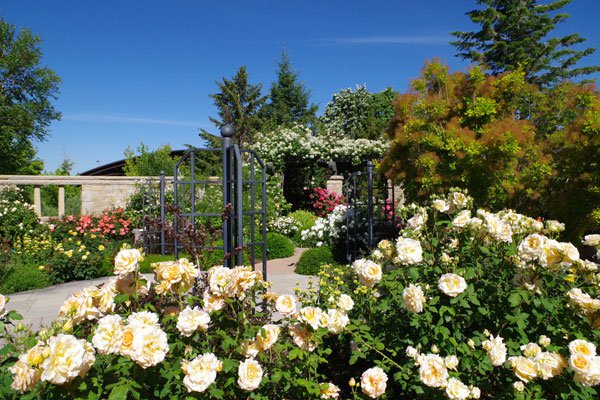 Photo: MaryJo Dalton, Red Butte Garden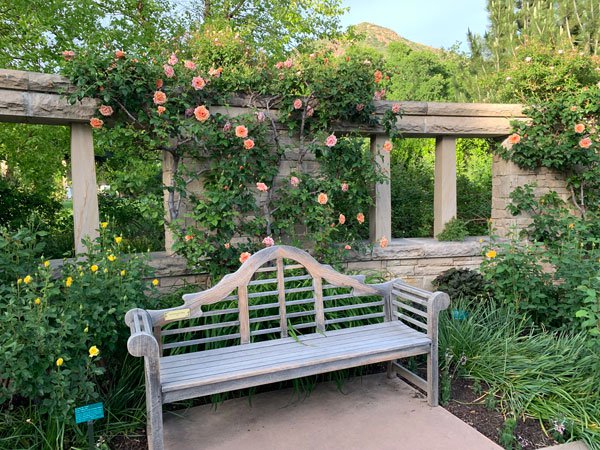 Photo: Kate Randall, Red Butte Garden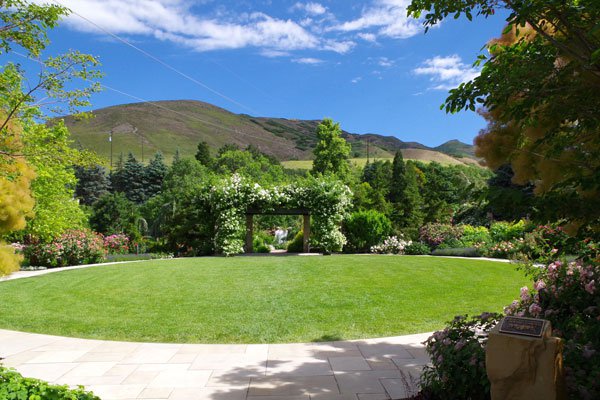 Photo: MaryJo Dalton, Red Butte Garden