Fire and Rain
Submitted: Aug. 19, 2021, 2:30 p.m.
By: Jason Baker, Curator
What a month it has been so far. The Valley has been filled with smoke from all the fires in the west and then we got a healthy does of rain over the last few days. The plants in the Garden have definitely enjoyed the extra moisture and cooler temperatures.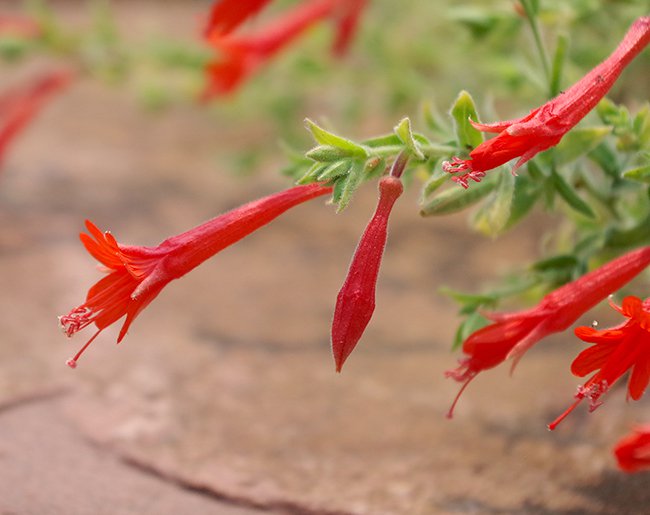 Zauschneria latifolia (Hummingbird Trumpet)
These hummingbird magnets are native to Utah and can be found growing in hot, rocky areas in our mountains. This particular specimen is growing on the Sprout House roof.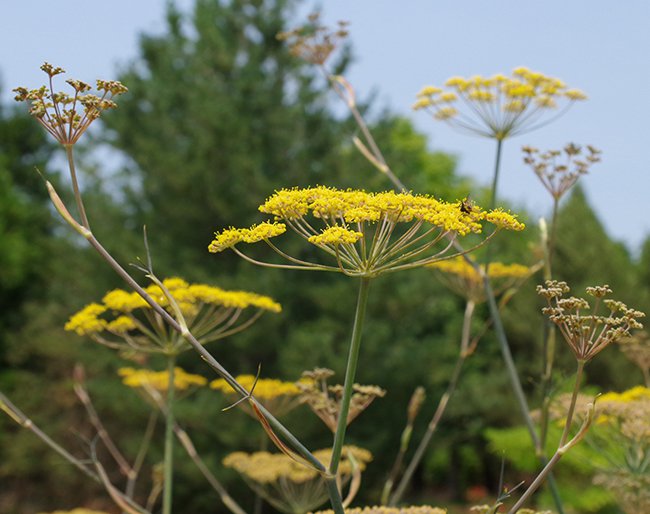 Foeniculum vulgare 'Purpureum' (Purple Fennel)
Easy to grow and quite tasty. The seeds and leaves of this garden herb have a licorice-like flavor.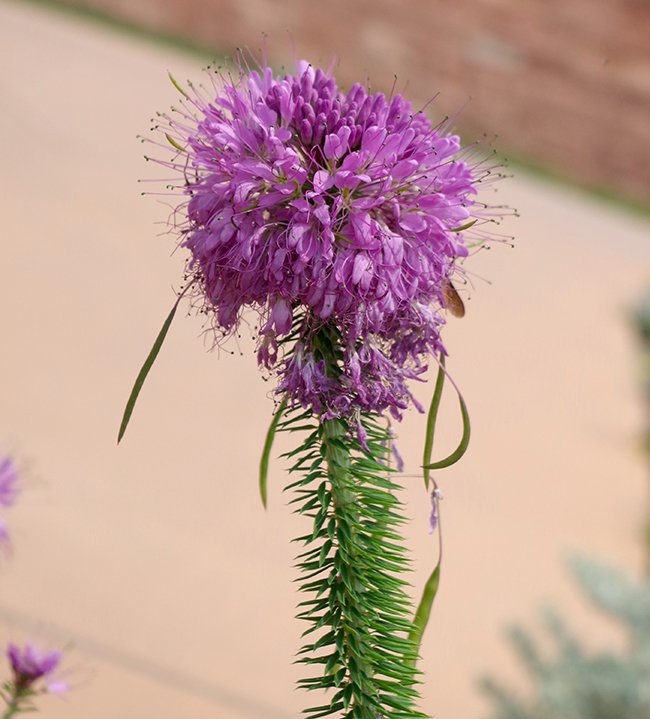 Cleome serrulata (Rocky Mountain Bee Plant)
Wanna bring all the bees to the yard? Rocky Mountain Bee Plants sprout in the late spring and put on an incredible purple show for the rest of the summer.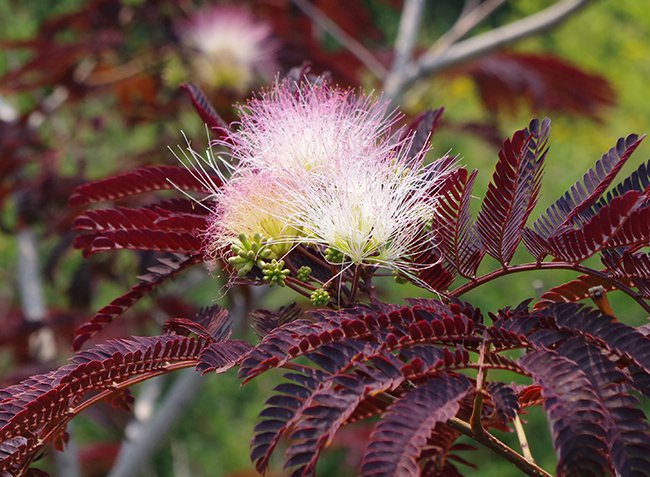 Albizia julibrissin 'Summer Chocolate' (Summer Chocolate Mimosa)
While most Mimosa trees have green leaves, this cultivar produces wine-red leaves. Look for this specimen in the Fragrance Garden.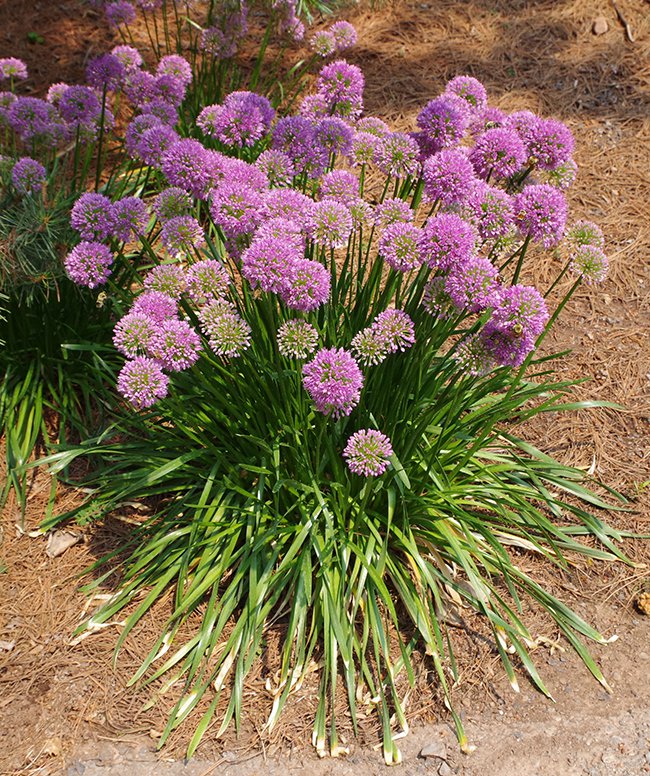 Allium 'Millenium' (Millenium Ornamental Onion)
Looking for a late-blooming bulb? Look no further than the Millenium Ornamental Onion.

While we're on the subject of bulbs, be sure to mark your calendars for our annual Fall Bulb & Native Plant Sale on September 24th and 25th. Click HERE for more information.
---
Photos by Jason W. Baker