Fall in Love with Asters
Submitted: Sept. 24, 2021, 11:24 a.m.
By: Jason Baker, Curator
Fall is definitely for the Asters. These little beauties are like fireworks that begin the celebration of shorter days and cooler temperatures.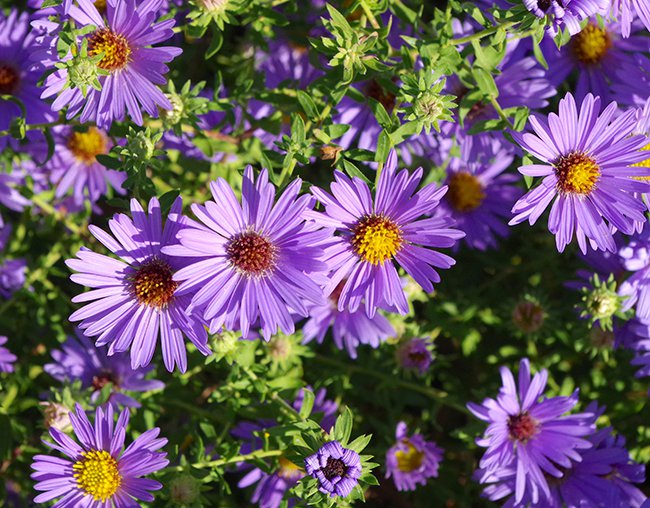 Frikart's Aster (Aster x frikartii 'Jungfrau')
This delightful aster is in our Rose Garden and produces mounds of purple flowers.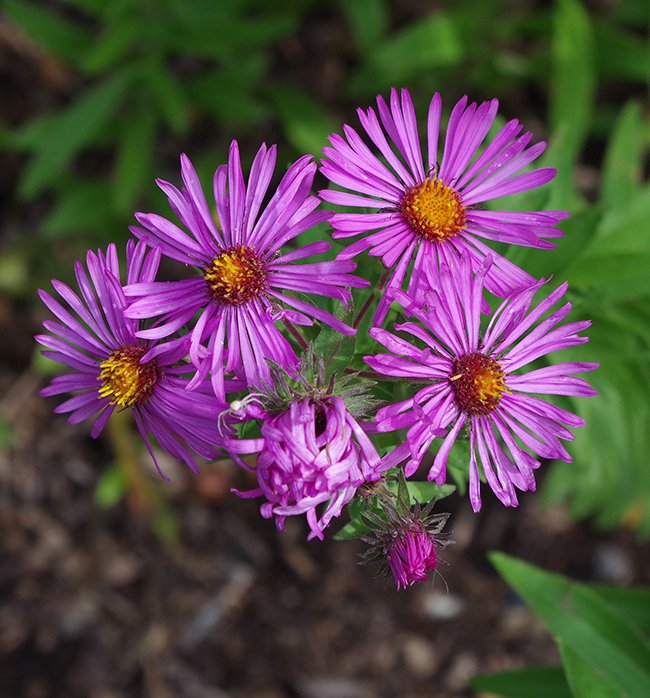 September Ruby Aster (Aster novae-angliae 'Septemberrubin')
One of the taller members of this genus, September Ruby Aster is a great addition to any garden.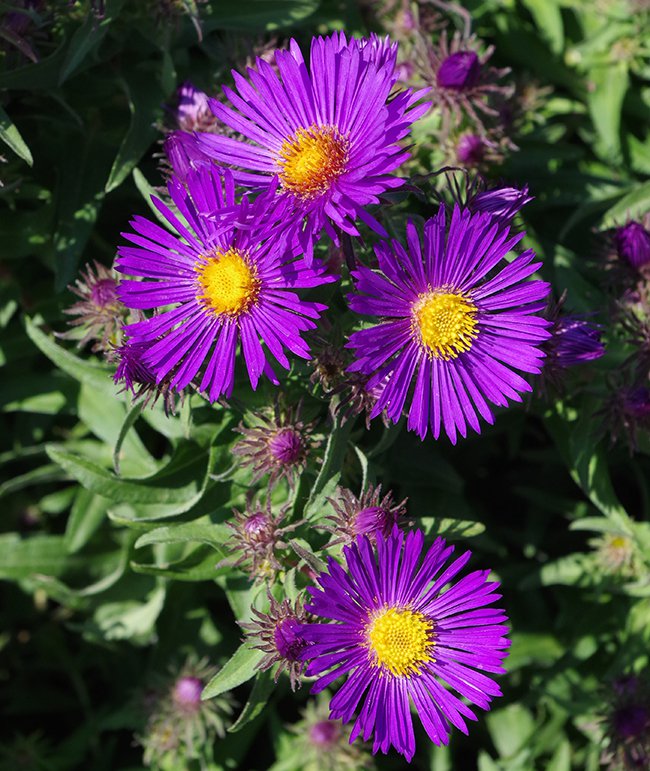 Purple Dome Aster (Aster novae-angliae 'Purple Dome')
When you see this cultivar in person, you'll see why it's called Purple Dome. This compact variety's flowers are produced at the top of the plant forming a dense, purple dome of color.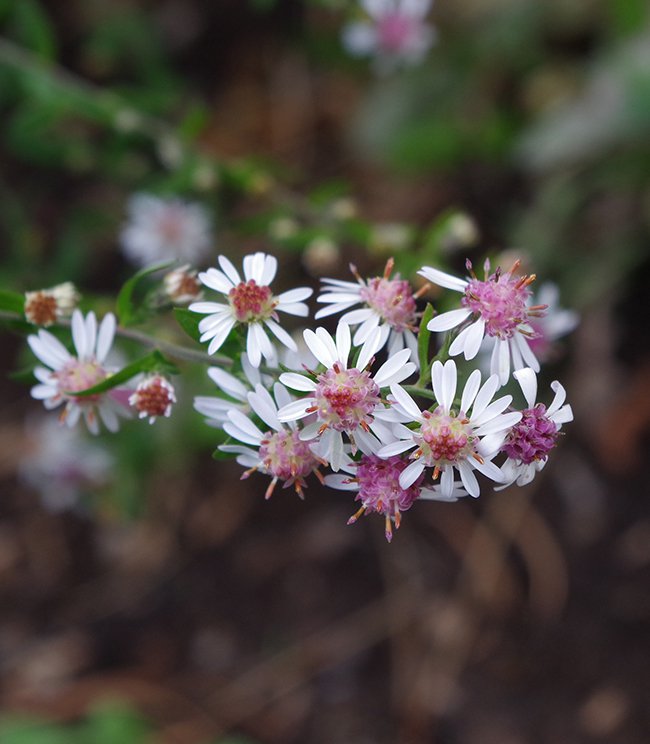 Lady in Black Aster (Aster lateriflorus 'Lady in Black')
Airy displays of tiny flowers are produced on horizontal branches.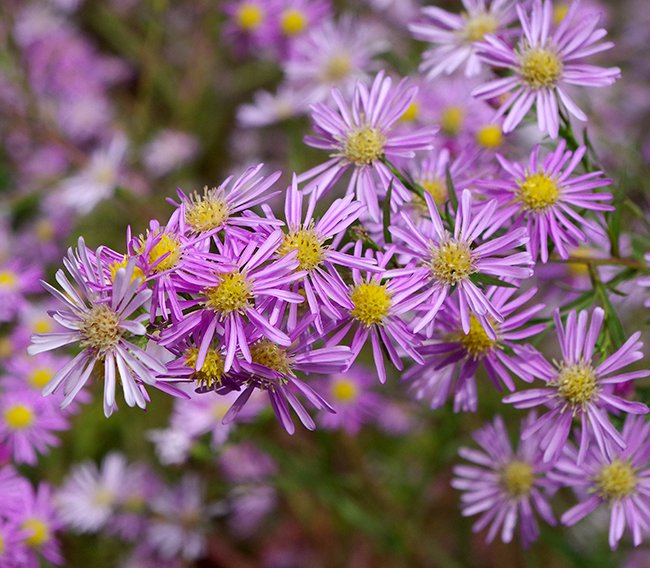 Pink Star Aster (Aster ericoides 'Pink Star')
This bee-magnet loves the heat. Look for its delicate flowers putting on a show on the Floral Walk.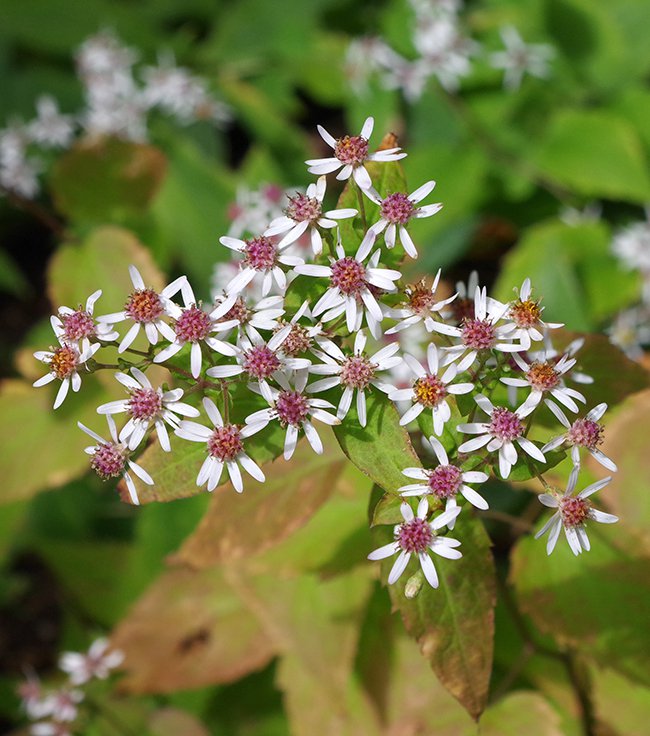 White Wood Aster (Aster divaricatus)
One of the few shade-loving asters, you can find this handsome species growing under the shade of the Serviceberry Tunnel.

Now that fall is here, it's also time for our annual Fall Bulb & Native Plant Sale, which starts TODAY!!! Come up to the Courtyard for the best selection of bulbs and native plants.
Also, don't forget to reserve your spot for BOOtanical! They're filling up quickly.

---
Photos by Jason W. Baker