Blooming Bulbs
Submitted: March 19, 2021, 2:29 p.m.
By: Jason Baker, Curator
It looks like spring is officially happening. The Garden is waking up and spring bulbs have begun blooming all over the Garden.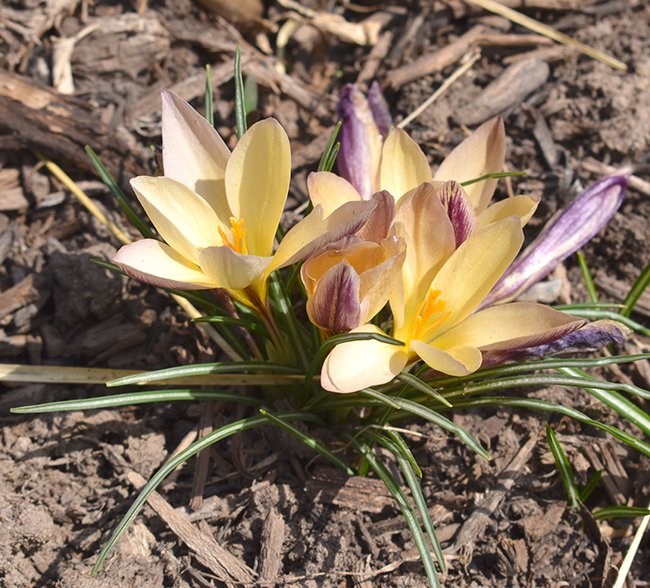 Golden Crocus (Crocus chrysanthus 'Advance')
These colorful beauties are beginning to pop their golden flowers out of the soil.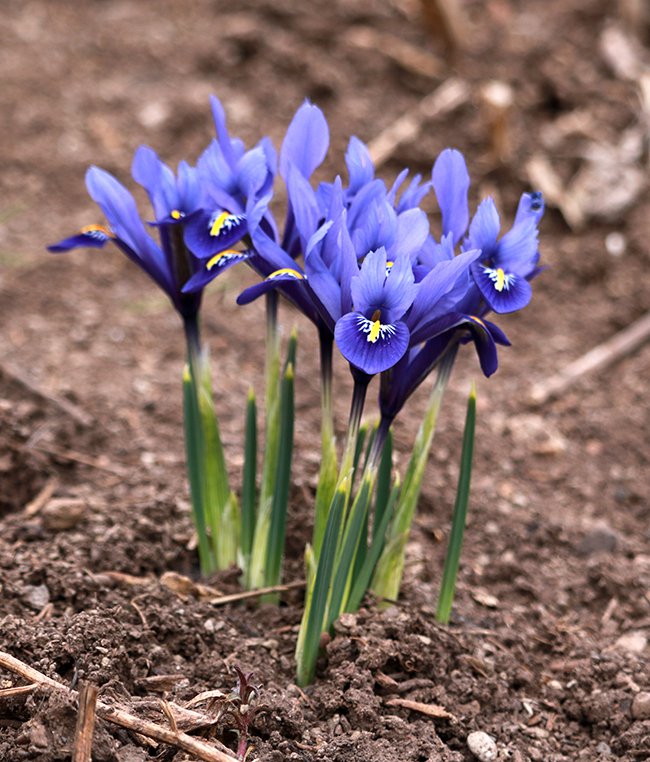 Harmony Iris (Iris reticulata 'Harmony')
This delightful Iris is one of the first to begin blooming at the Garden.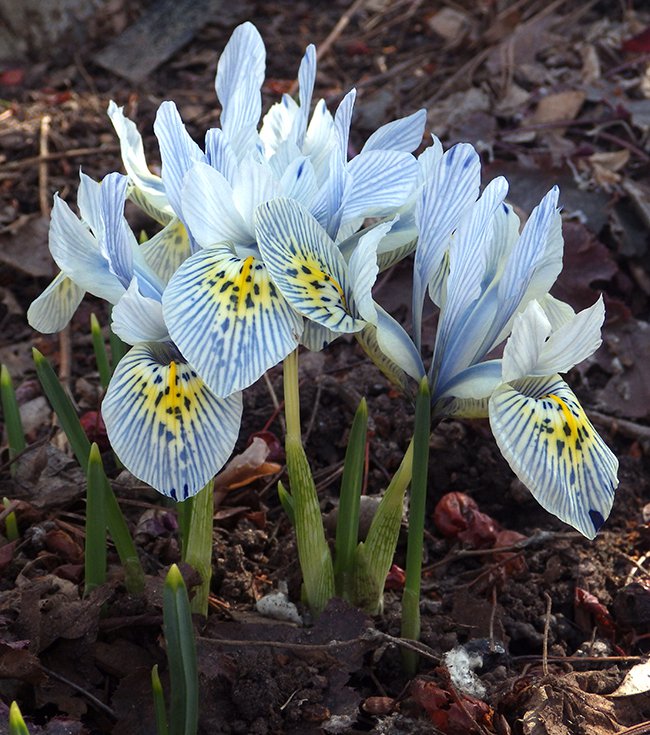 Katherine Hodges Iris (Iris histrioides 'Katherine Hodges')
The pale blue color of this Iris makes it stand out against its darker petaled companions.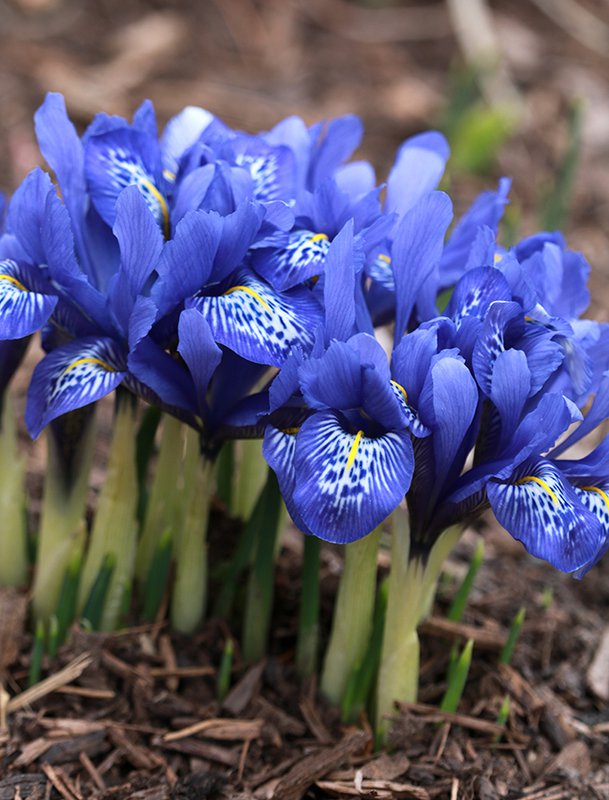 Lady Beatrix Stanley Iris (Iris histrioides 'Lady Beatrix Stanley')
The petals of this dwarf Iris are decorated in delicate shades of purple and a narrow yellow stripe.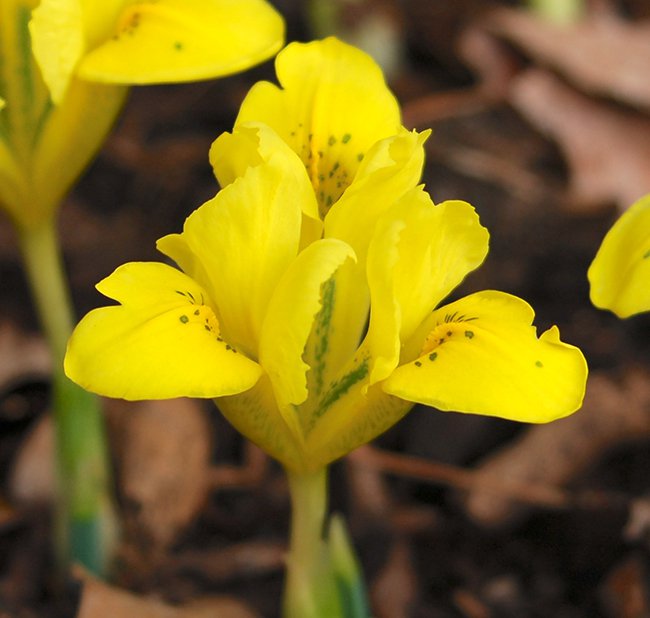 Danford Iris (Iris danfordiae)
This sunny Iris really brightens up the Garden.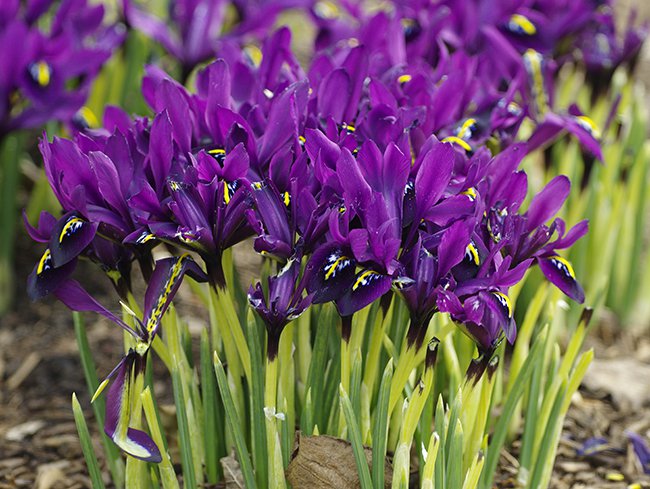 George Iris (Iris reticulata 'George')
George Iris is a very robust hybrid between Iris reticulata and Iris histrioides.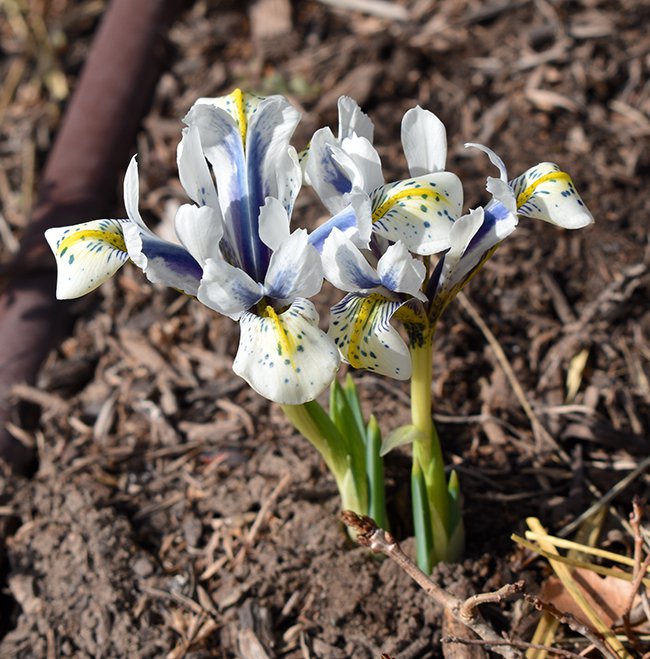 Eye Catcher Iris (Iris reticulata 'Eye Catcher')
Eye Catcher is aptly named for its dark blue "eye" where the tepals meet in the center.

The Garden is open and ready for guests. Come take a walk and enjoy our spring bulb display.


---

Photos by Kathy Webster & Jason W. Baker