April Showers
Submitted: April 27, 2021, 3:50 p.m.
By: Jason Baker, Curator
We've been having a typical Utah spring so far. The weather has gone from warm and sunny to cold and windy, and yesterday we had rain that turned to snow, but that isn't stopping our plants from putting on a show.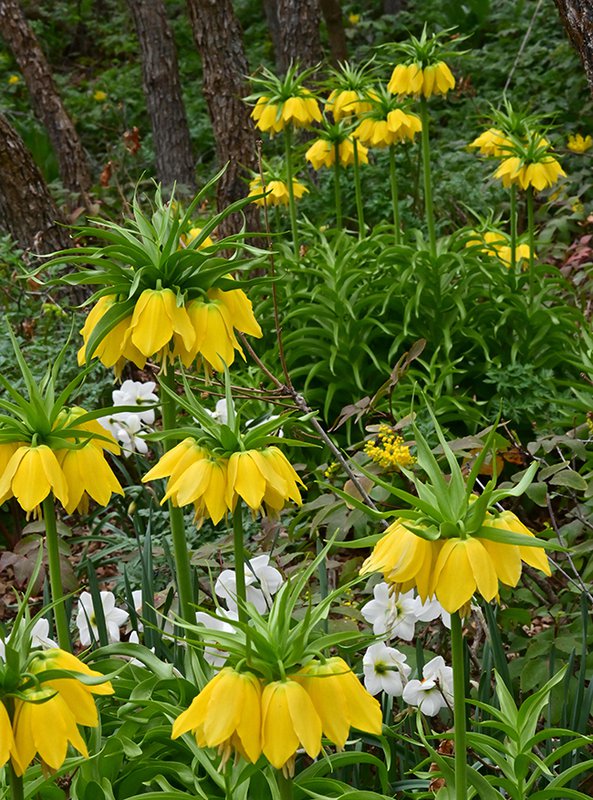 Yellow Crown Imperial (Fritillaria imperialis 'Lutea')
Near the Water Pavilion you'll fine these stately spring bulbs growing under the canopy of the native Gambel oaks.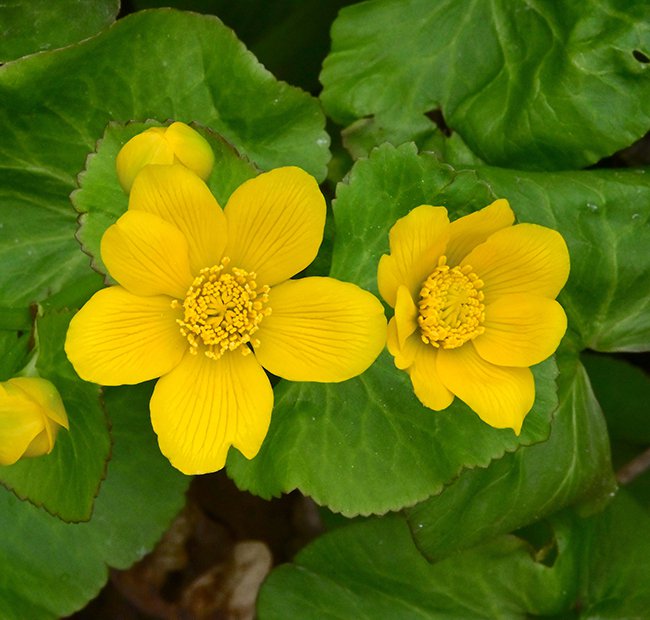 Marsh Marigold (Caltha palustris)
Across the path from the yellow crown imperial, next to the water, is this beauty.
Siberian Bugloss (Brunnera macrophylla)
Siberian Bugloss is a great perennial that can be grown in part to full shade and we have it growing in many locations throughout the Garden.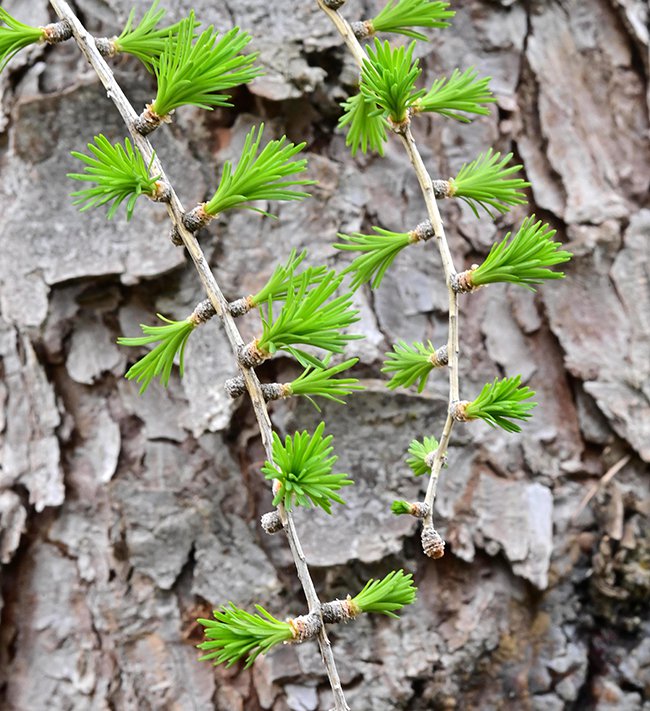 Deciduous Larch (Larix decidua)
This unique, deciduous conifer is putting out its new needles. Watch for it standing tall between the Floral Walk and Rose Garden.
Golden Fragrance Grape Hyacinth (Muscari macrocarpum 'Golden Fragrance')
The flowers of this unique bulb start out a faded purple, then change to greenish yellow as they open.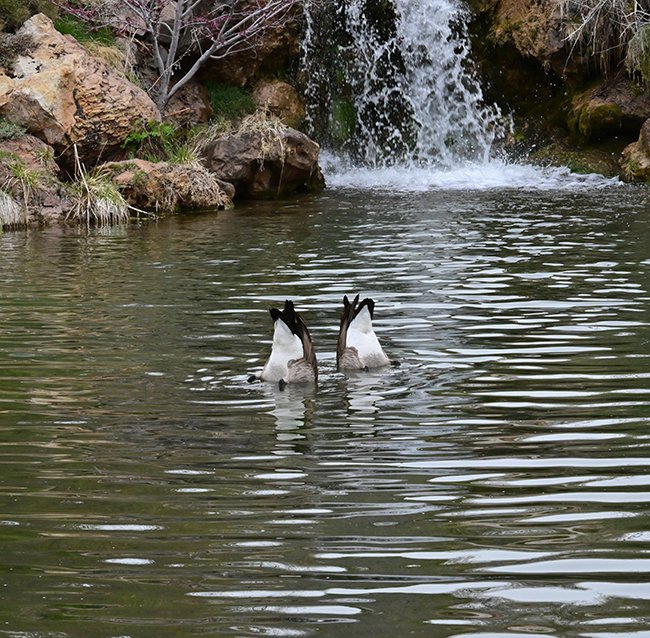 While they aren't flowers, Canada Geese are also a common sight near the Water Pavilion. These two were synchronized diving in the lower pond.
---
Photos by Glenn Eurick and Jason W. Baker