Gardeners Corner in the Rose Garden
As one of the Garden's devoted volunteers, Kathy Wallentine has contributed more than 1,950 hours working with the curation team to display seasonal clippings in the Visitor Center kiosk. In 2018, she received the Garden's Lifetime Award for 25 years of volunteer service.
Gardeners Corner, a gift of the Wallentine family to honor Kathy, was dedicated in August 2022. Located under the northwest arbor in the Rose Garden, the site recognizes the contributions of individuals on the horticulture staff for their long-term care and maintenance of the Garden.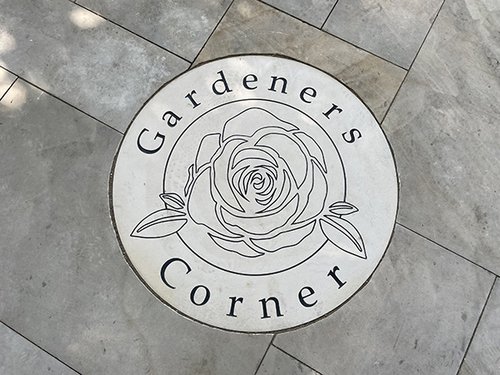 Check this page and visit the Garden to find engraved stones in Gardeners Corner honoring individual Red Butte Garden horticulture staff members.
---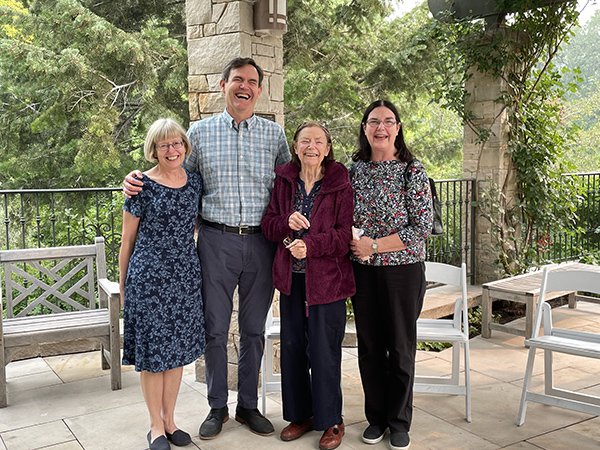 Very special thanks to the Kathy Wallentine Family (Kathy is pictured third from left) for their wonderful gift.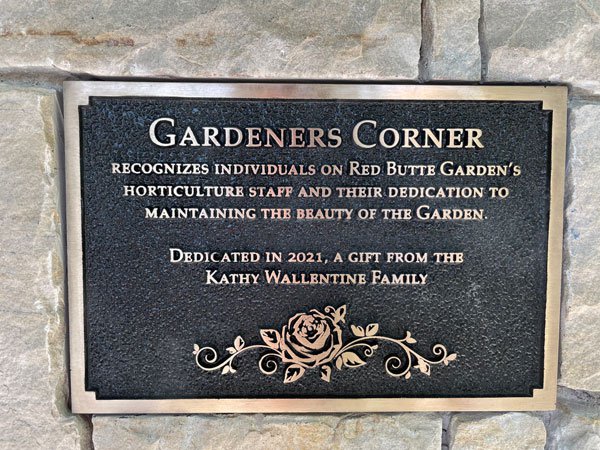 Gardeners Corner plaque dedicated by The Wallentine Family.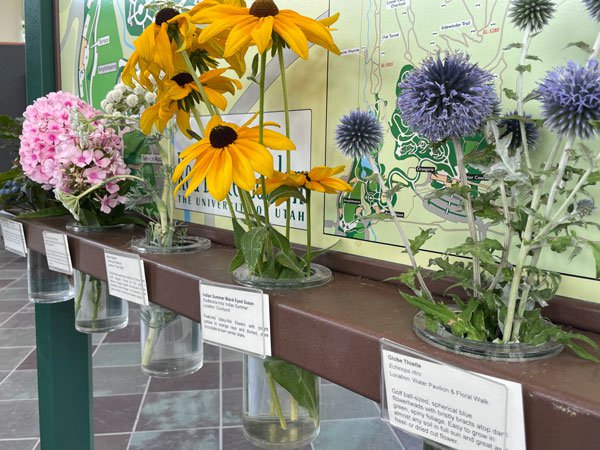 Kathy has filled the Garden's What's Blooming kiosk vases weekly with carefully curated flower cuttings and plant descriptions for the last 15 years.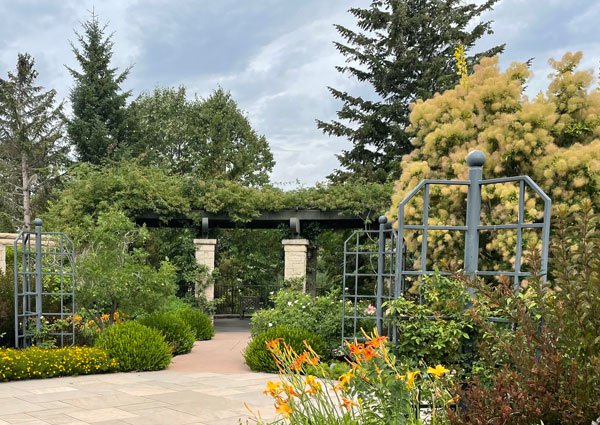 Gardeners Corner is located within the Rose Garden at Red Butte Garden.