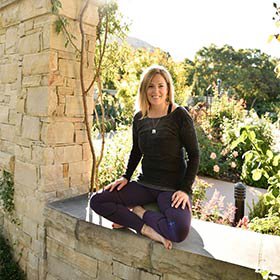 November-March
LOCATION:
Red Butte Garden Rose House
ADDITIONAL INFO:
Questions?
Please call: 801-581-8454
INSTRUCTOR:
Kristin Vance of Fluid Heart Yoga
COST:
November-March
Our yoga classes are intended for all levels of practice, designed to move energy through the body with breathing techniques, guided movement, and dynamic sequencing. A mat, comfortable clothing, and a water bottle are recommended.
Vinyasa: Vinyasa is a flowing style of yoga that connects movement and breath. Poses are woven together in a flow-like series that allows the practitioner to move to the rhythm and guidance of their own breath. These classes can be modified to fit a beginner or a seasoned practice.
Restorative: Deep and slow movements provide the body with prolonged relaxation and restoration.
Yoga Nidra: Guided breath-work meditation - self-understanding, self-discovery.
REGISTRATION REQUIRED FOR EACH CLASS